Kiddee Koaster
This 280-foot-long Vekoma coaster is a shorter version of their typical "Roller Skater" model. It was named Pied Piper from 1992 to 1995. From 1996 to 2008, it was called Der Rollschuhcoaster which translates from German into "Roller Shoe Coaster." Since so much of Fiesta Texas has a Mexican or Spanish theme, this bit of German seemed a little out of place to me! The ride was Romp Bomp A Stomp in 2009 and 2010. It was renamed one more time when it got the Kiddee Koaster name in 2011.
The train was shaped like five Roller Skate shoes for its first decade. The cars now look like shoes.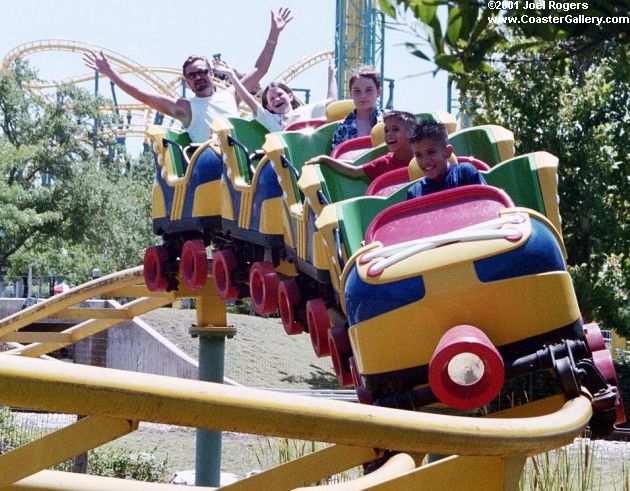 ---
©2016 Joel A. Rogers.