Legend
Legend is one of over 100 coasters designed by John Miller. He also patented more than 50 inventions that are still being used in coasters today. He is credited with producing anti-rollbacks in 1910 and underwheels in 1912.
Miller started building coasters with Harry C. Baker in 1918. Legend, which was built in 1927, was one of the last projects in their partnership.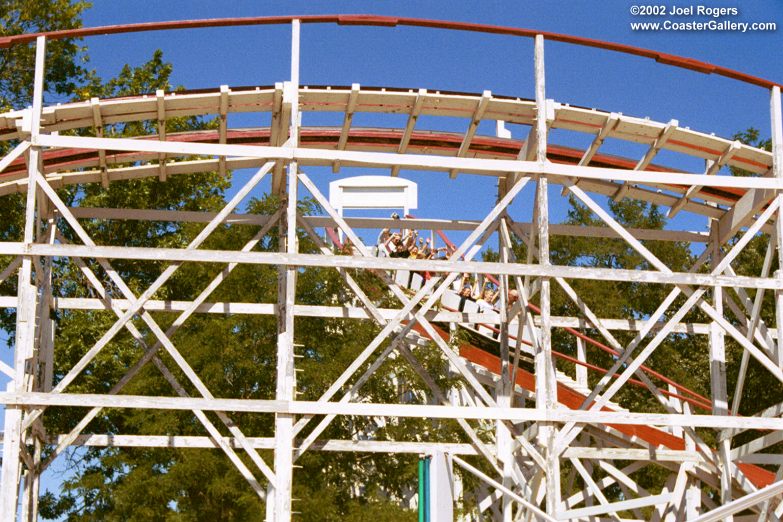 ---
©2013 Joel A. Rogers.