Déjà Vu
Just like the identical Déjà Vu rides at Six Flags Magic Mountain and Six Flags Great America, this one was plagued by problems. Instead of opening in early 2001, it finally opened for just a few days in September 2001. And in 2002, it was closed for weeks at a time. When I visited the park in the middle of that summer, it didn't even have a train on the track!
Sadly, I never personally seen any of the three Déjà Vu coasters operating at a Six Flags, including this one! This coaster was removed from the park at the end of the 2007 season.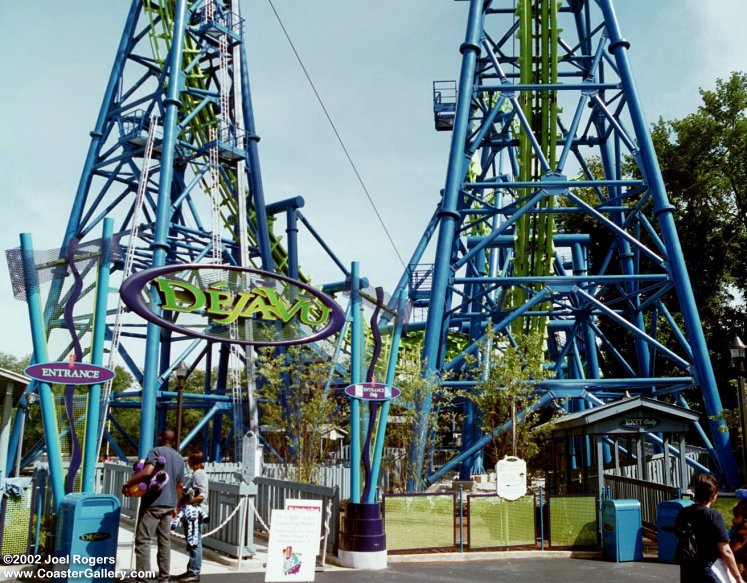 ---
©2014 Joel A. Rogers.