Giant Dipper
Giant Dipper was built in 1925 by Frank Prior and Fredrick Church for the price of $150,000. Belmont has on display this model and a number of pictures illustrating the coaster's history.
Fredrick Church built 20 major coasters during his lifetime, but only three remain in operation today: Giant Dipper at Belmont Park, Dragon Coaster at Playland Amusement Park, and Giant Dipper at Santa Cruz Beach Boardwalk.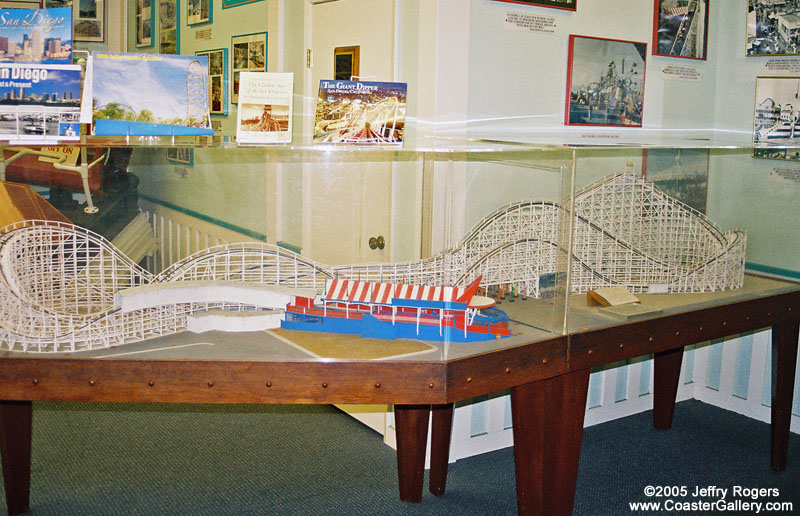 ---
©2010 Joel A. Rogers.