California Screamin'
California Adventure's Ferris Wheel is called the Sun Wheel. It is an unusual ride since some of its cars are free to slide to the inside or outside of the wheel while others are fixed around the perimeter of the circle.
Sun Wheel is a modern-day version of the famous Coney Island Wonder Wheel.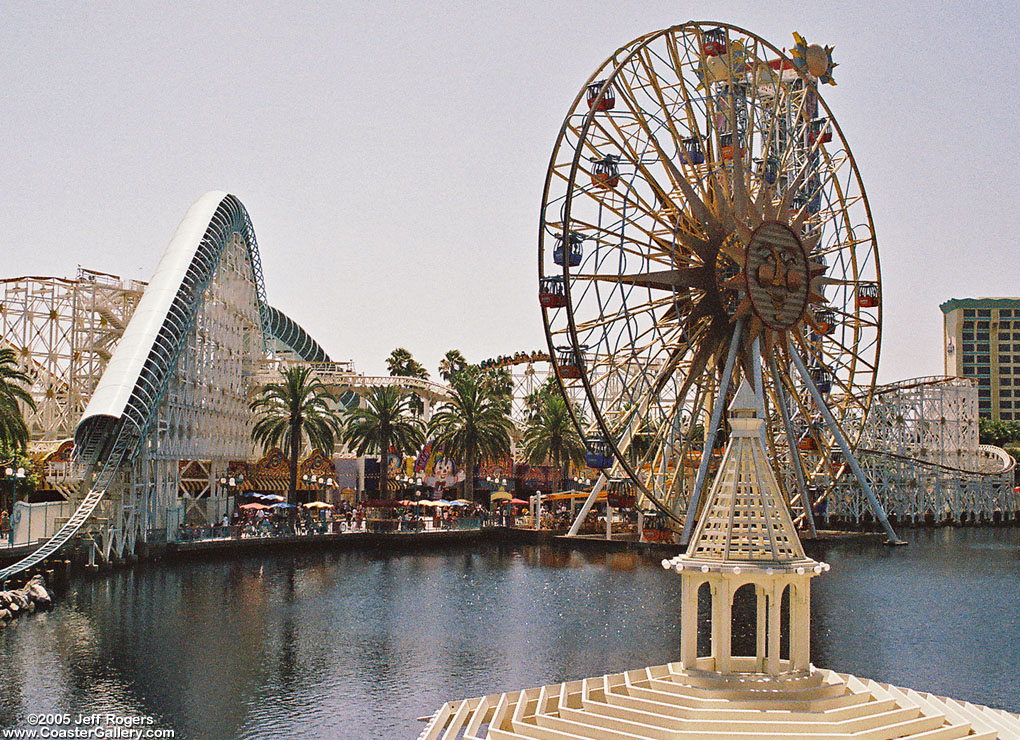 ---
©2017 Joel A. Rogers.