Green Lantern: First Flight
Ferris Aircraft is a fictional company featured in the DC Comics Universe. It has been referenced in many comic books, films, and television shows. One of the company's test pilots was Hal Jordan, but he received a power ring and green lantern from a dying alien and was recruited by the Green Lantern Corps.
This building has a large "Ferris Aircraft" sign with the slogan "Where Courage Takes Flight" placed over the waiting queue. There is also a large model of an airplane next to the entrance.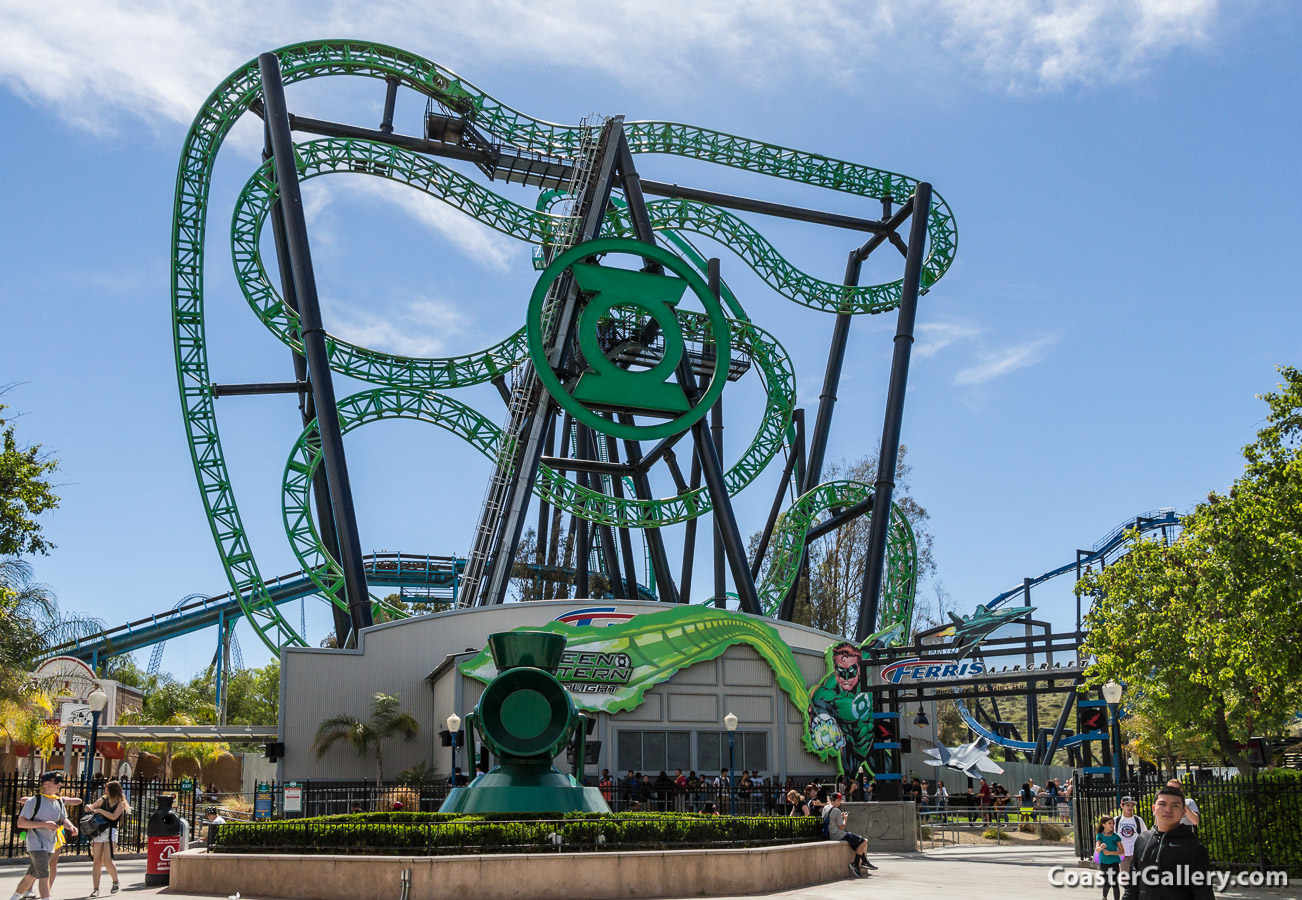 ---
©2017 Joel A. Rogers.