Green Lantern: First Flight
Besides this ride, there are two other Green Lantern coasters. Green Lantern (pictures coming soon) opened at Six Flags Great Adventure in New Jersey in 2011, but it previously was Chang at Six Flags Kentucky Kingdom from 1997 to 2009. It is a Bolliger and Mabillard stand-up coaster with five inversions. The other ride is the Green Lantern Coaster at Warner Bros. Movie World in Australia. It is an S&S "El Loco" with two inversions.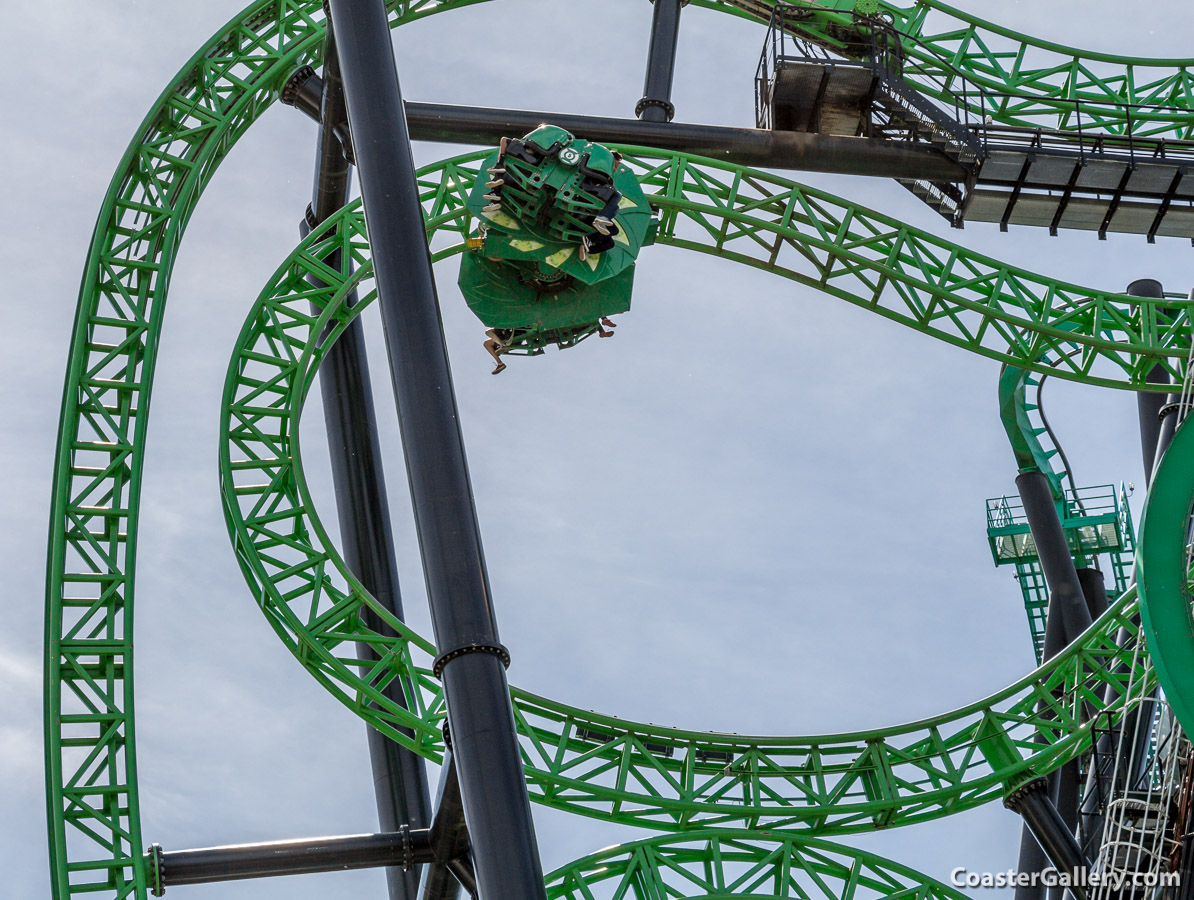 ---
©2017 Joel A. Rogers.