Aftershock
This is one of three Giant Inverted Boomerang (GIB) coasters built by Vekoma in 2001. The other two are Déjà Vu at Six Flags Magic Mountain, which is currently running at Six Flags New England as Goliath, and Déjà Vu at Six Flags Over Georgia, which was renamed Sky Mountain but was never rebuilt and is currently sitting in pieces at Brazil's Mirabilandia park. Problems with the first three Déjà Vu coasters caused the opening of the fourth copy, Stunt Fall at Spain's Parque Warner Madrid, to be delayed until late 2002.
After a decade of absence, Vekoma got back into the GIB game with the instillation of Mountain Peak at China's Jin Jiang Action Park in 2011. The company recently starting work on their sixth GIB which is expected to open in 2013 at Russia's Sochi Park Adventureland.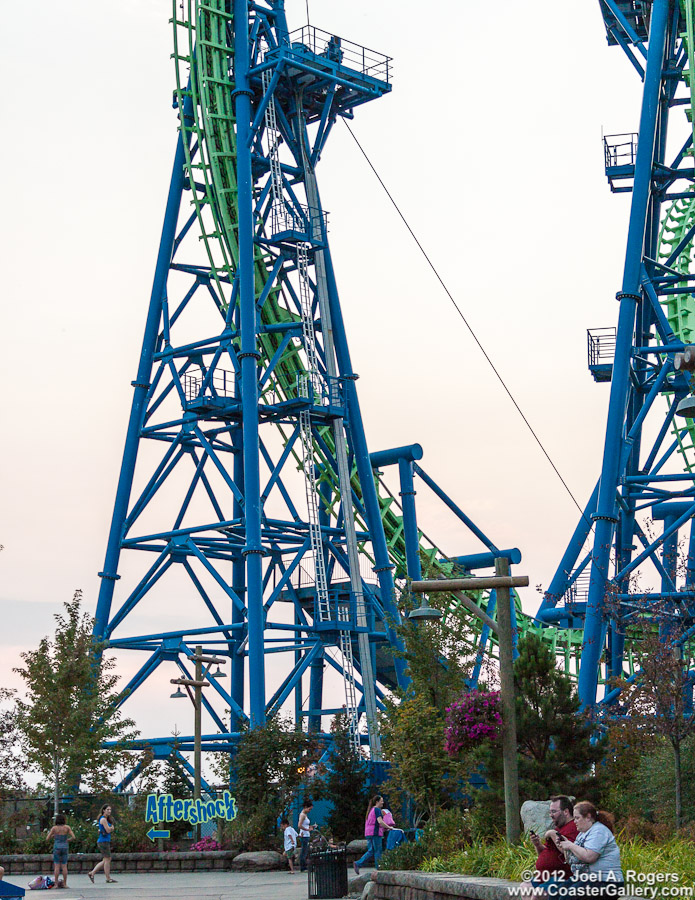 ---
©2012 Joel A. Rogers.