Superman: Escape From Krypton
As of 2016, only five other roller coasters besides this one have topped the 100 miles per hour mark. Here are the world's six fastest roller coasters:
Formula Rossa at Ferrari World Abu Dhabi in the United Arab Emirates is the world's fastest roller coaster and is launched to 149 miles per hour. Its goes so fast that riders are required to wear safety goggles while onboard!
Kingda Ka at Six Flags Great Adventure reaches 128 miles per hour. This coaster is the world's tallest roller coaster.
Top Thrill Dragster at Cedar Point is nearly identical to Kingda Ka. It is just a few feet shorter, so it is presently the world's second tallest and third fastest coaster with a launch speed of 120 miles per hour.
Dodonpa at Fuji-Q Highland in Japan hits nearly 107 miles per hour and is the fourth fastest coaster, but its 171-foot hill is nowhere near record-setting.
Superman: Escape From Krypton (seen here) and Tower of Terror II at Australia's Dreamworld are tied for the fifth fastest coasters with launches of 100 miles per hour. The coasters are nearly identical, but the ride in California is slightly taller so it is the world's third tallest while the Australian one is the fourth tallest roller coaster.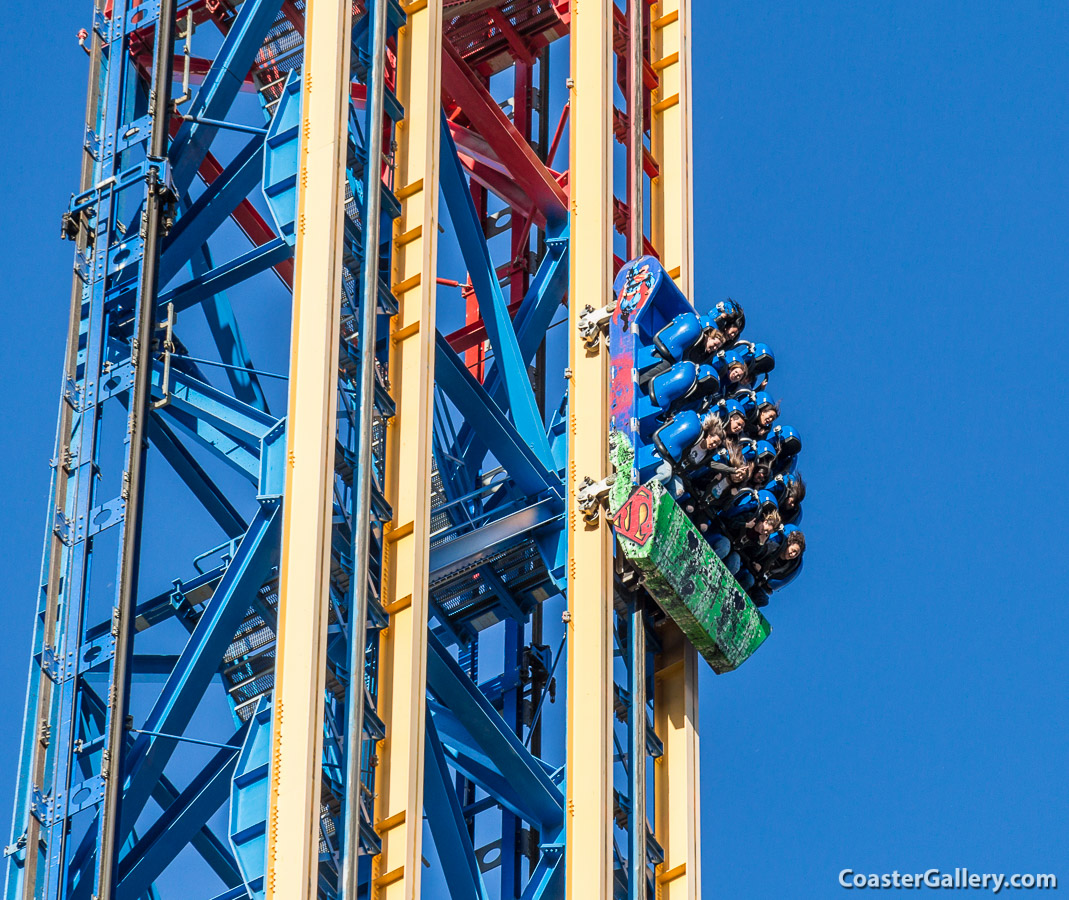 ---
©2016 Joel A. Rogers.