Galaxy Spin
Galaxy Spin is an example of a "Twister Coaster 420STD" model built by Italy's Zamperla. Its name is derived from the fact that the track is 420 meters, or 1,378 feet, long. Here are some other examples of that spinning coaster design: Crazy Mouse at New York's Martin's Fantasy Island, Ragin' Cajun (relocated) at Illinois' Six Flags Great America, Ragin' Cajun at Maryland's Six Flags America, Tickler at New York's Luna Park, and Wild Mouse at Kentucky's Beech Bend. France's Reverchon Industries also make a nearly identical ride, marketed under the "Spinning Coaster" name. The companies merged in 2003 teamed up to make a few spinning coasters, but they split up in 2006.
Examples of Reverchon's spinning coasters include: Crazy Mouse at New Jersey's Steel Pier, Crazy Mouse at Pennsylvania's DelGrosso's Amusement Park, Exterminator at Pennsylvania's Kennywood Park, and side-by-side Primeval Whirl coasters at Florida's Animal Kingdom.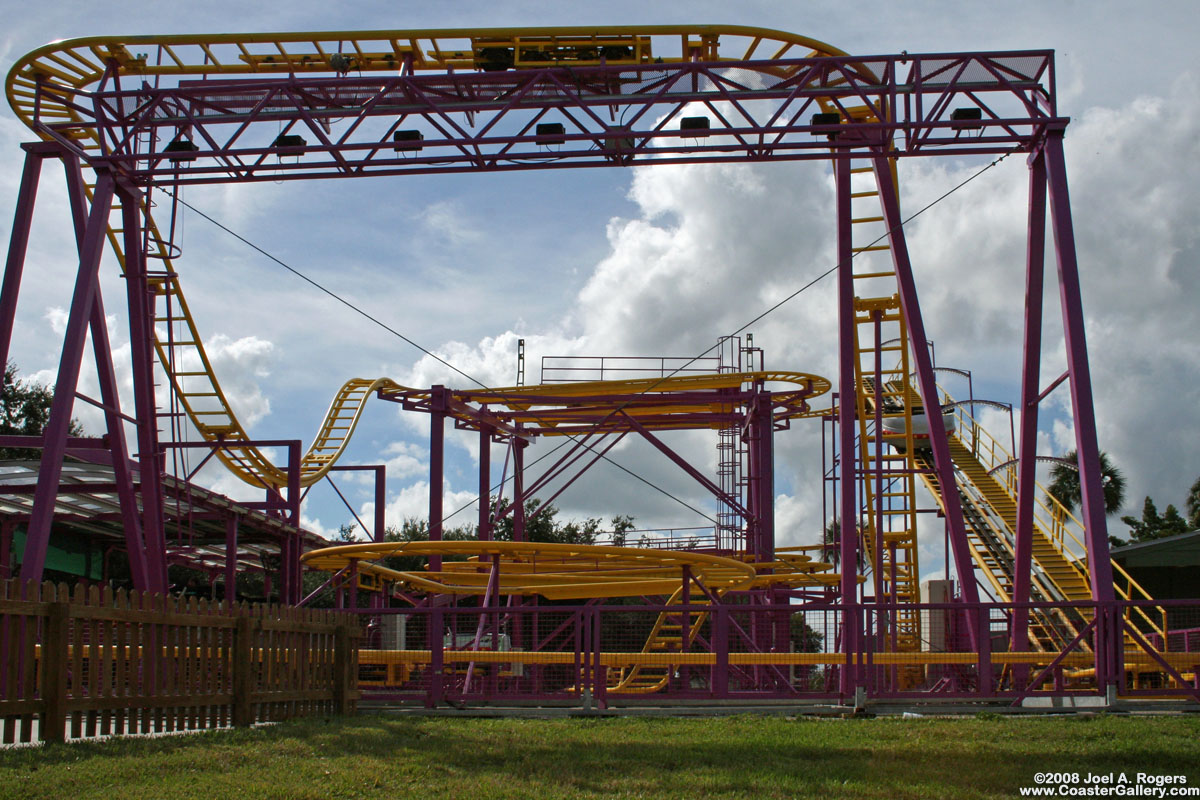 ---
©2016 Joel A. Rogers.