Galaxy Spin
Italy's Zamperla built this ride, but France's Reverchon Industries also make a nearly identical ride. The companies merged in 2003, but split up in 2006.
Examples of Reverchon's spinning coasters include: Crazy Mouse at New Jersey's Steel Pier, Exterminator at Pennsylvania's Kennywood Park, and Primeval Whirl at Florida's Animal Kingdom.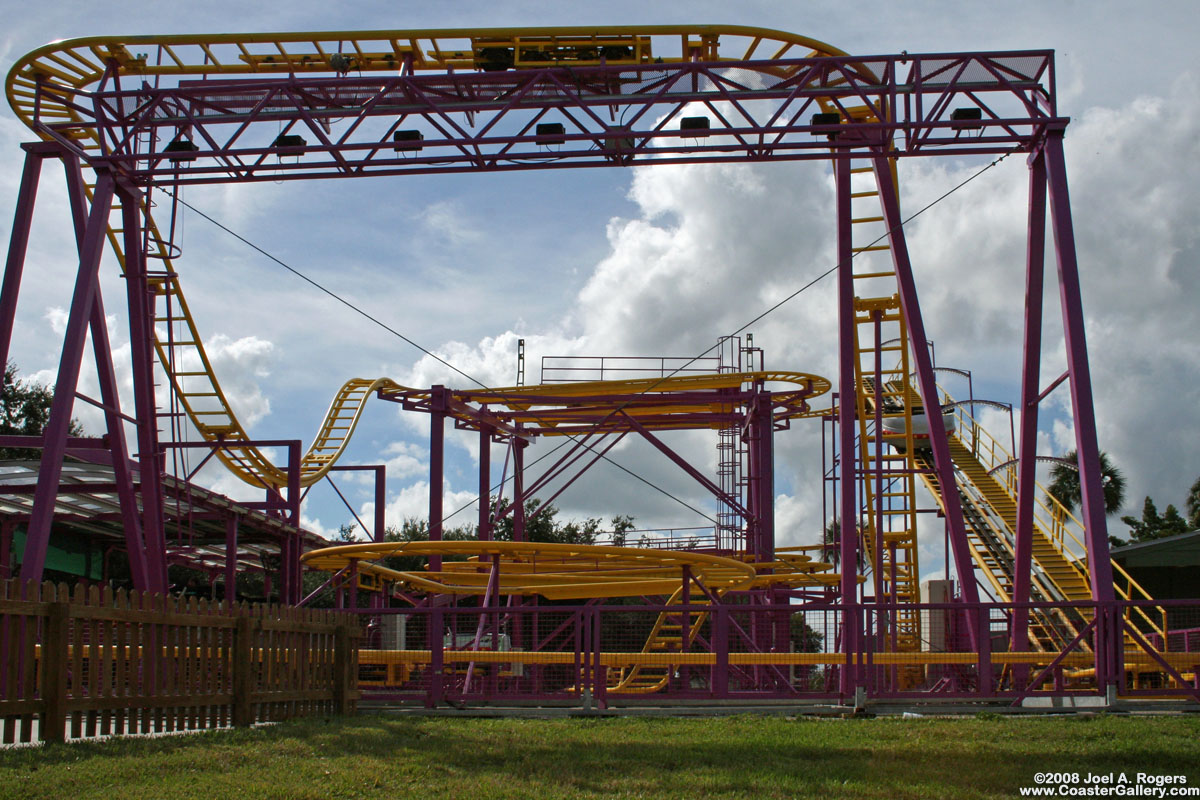 ---
©2009 Joel A. Rogers.