Frankie's Mine Train
This well-decorated ride is an example of a Zamperla "Family Gravity Coaster 80STD" model. Over two dozen copies of this ride have been built between since 1999.
Other examples of this coaster, whose 80-meter lengths give the model its name, include: Great Chase at Six Flags America, Roadrunner Express at Six Flags Discovery Kingdom, Road Runner Railway at Six Flags Great Adventure and Woodstock's Express at Dorney Park & Wildwater Kingdom.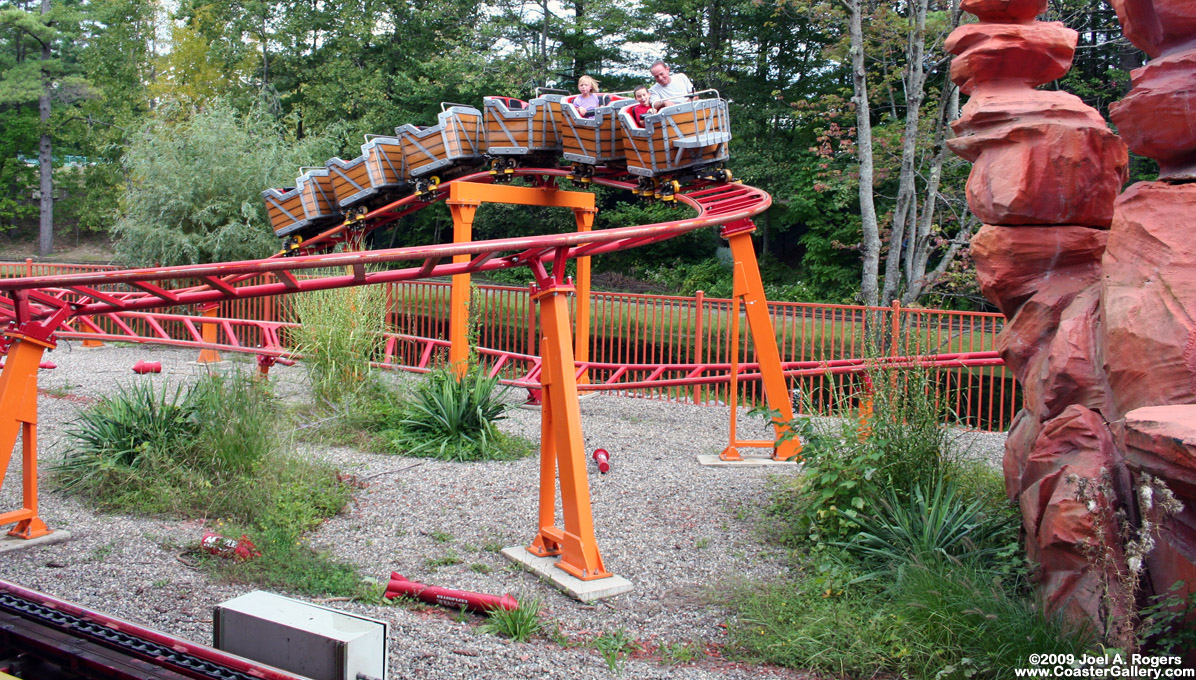 ---
©2014 Joel A. Rogers.