Steamin' Demon
The ride consists of a vertical loop, two corkscrew loops, and not much else.
The bridge partially shown on the right of this picture was recently built. It allows guests to easily cross over Lake George Road (State Route 9) to get from the parking lot to Great Escape's front entrance.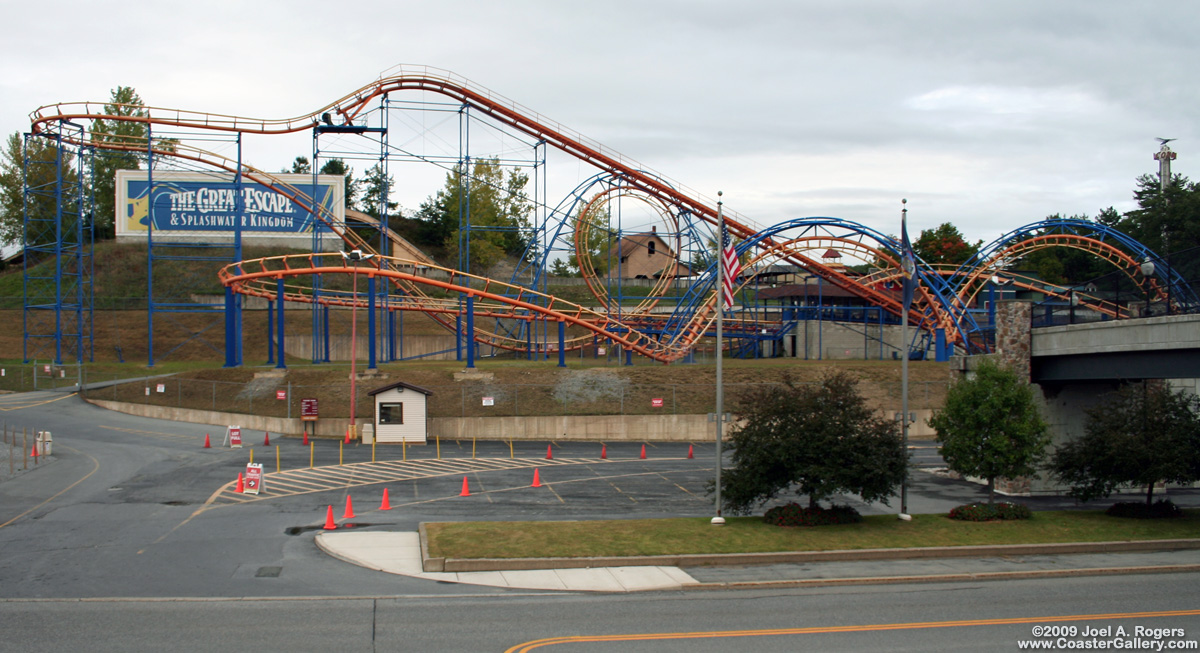 ---
©2014 Joel A. Rogers.