Nightmare at Crack Axle Canyon
Before moving to New York, this coaster ran as Starchaser at Beech Bend Park in Bowling Green, Kentucky from sometime in the late 1970s until 1984 as well as at Louisville's Six Flags Kentucky Kingdom from 1987 until 1995. The ride then went to Six Flags Darien Lake and operated as Nightmare at Phantom Cave from 1996 to 1998. The ride moved to its third Six Flags park when it came to Great Escape in 1999. Unfortunately, the ride has been Standing But Not Operating since 2007, and no future plans for the ride or the building have been announced.
The ride, which is an enclosed "Jet Star" model from Schwarzkopf, is 44 feet tall and 1,765 feet long. Since trains on this ride consisted of a single 4-passenger car, the ride had extremely low hourly capacity.
Only five "Jet Star" coasters remain in operation as of 2009. Just one, Tig'rr Coaster in Indiana Beach, is in the United States.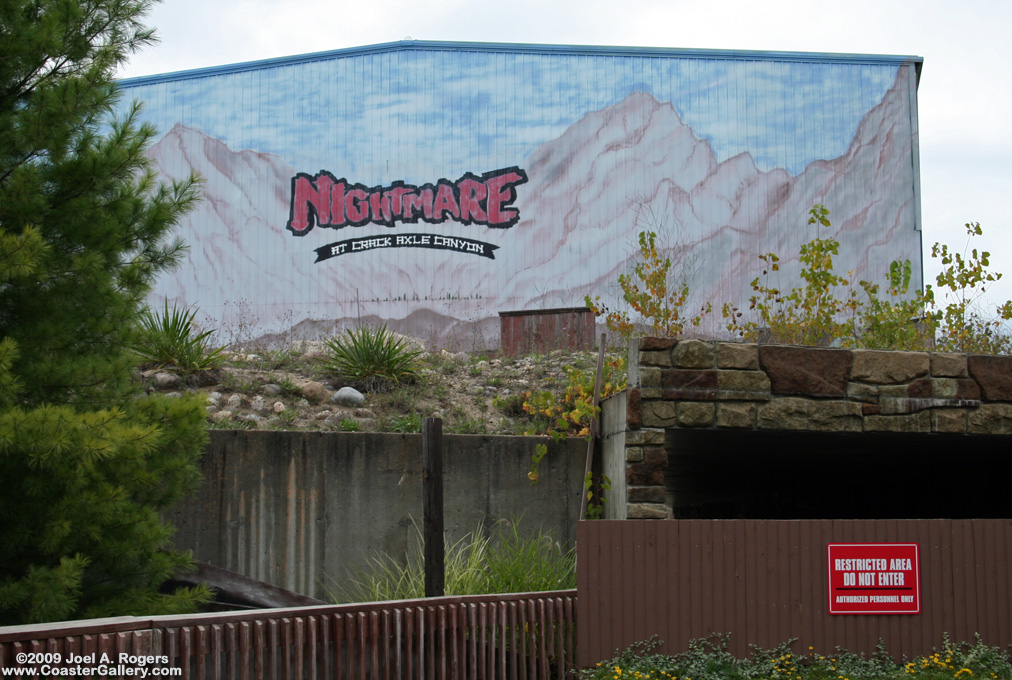 ---
©2014 Joel A. Rogers.