Wild Mouse
This land was used in the construction of the massive Sydney Harbour Bridge. It is the world's widest long-span bridge, the fifth longest arch bridge, and the tallest steel arch bridge. One of the highlights of my trip to Sydney was the 3-hour Bridge Climb to the top of the span. What a thrill to climb to the top... an amazing 134 metres (440 feet) above the water level. I just regret that the strict security and safety protocols prohibited any objects, including cameras, on the climb. The view of Luna Park was fantastic!
Partially hidden behind one spire of Luna Park's entrance is the Sydney Opera House. Sitting on Bennelong Point in Sydney Harbour, this iconic structure houses multiple venues and hosts over 1,500 dance, theater, and opera performances each year!
The opposite side of the Luna Park sign has a huge smiling face patterned after the faces at Luna Park, Melbourne, Australia and the Steeplechase Park in New York.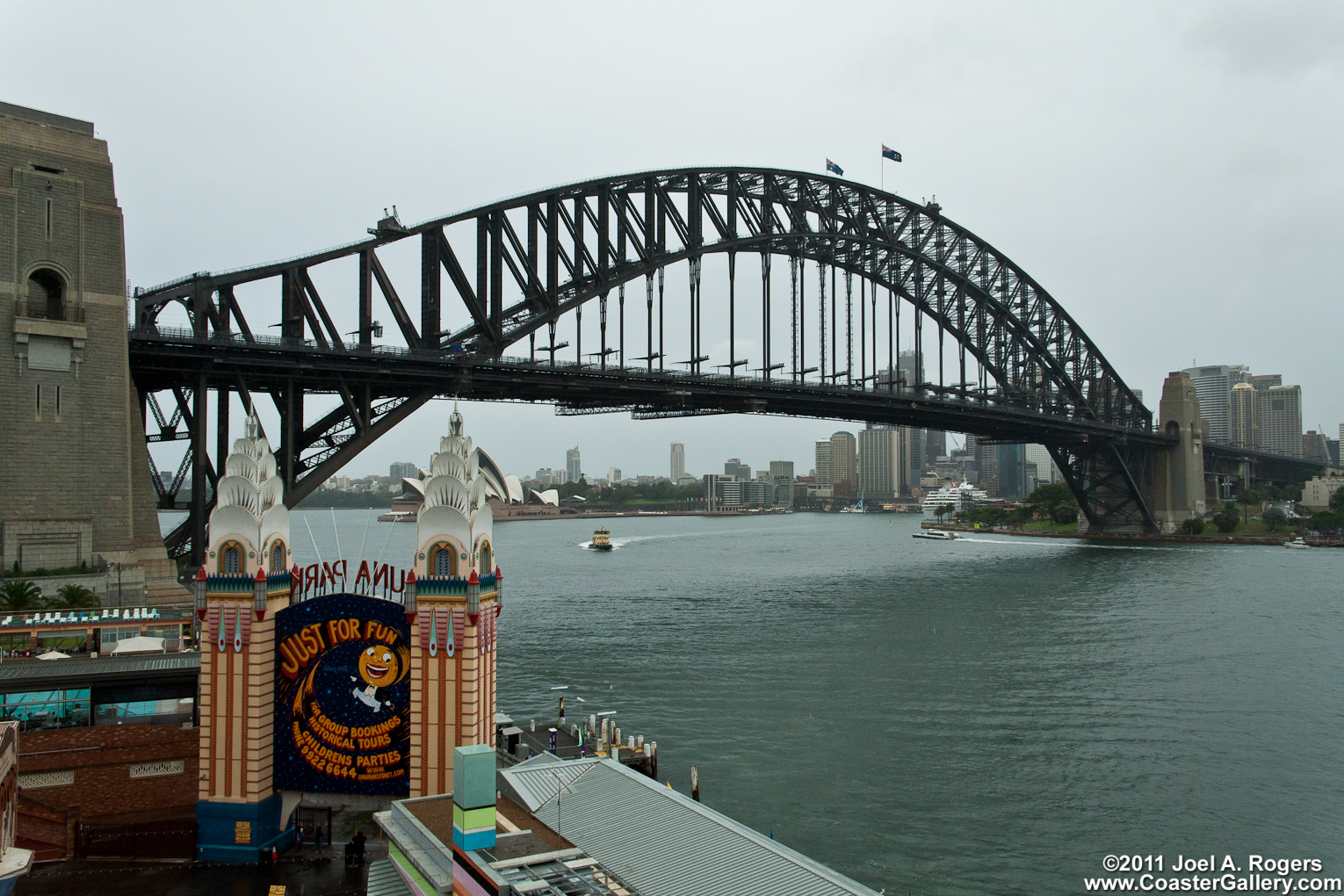 ---
©2012 Joel A. Rogers.