Wild Mouse
Wild Mouse is one of only three "Hopkins and Pearce" coasters, all which were built in Australia in the early 1960s. Ted Hopkins, who at the time was manager of this park, visited the 1962 World's Fair in the United States and purchased the plans for the wooden Wild Mouse design. They also acquired a car which they took back to Australia and copied for their own coasters.
The other two rides built by "Hopkins and Pearce" are still operating today. The first, Animal Coaster at the Jawa Timur Park 2 in Indoneasia, first spent decades in Australia as the Mad Mouse at the Melbourne Showgrounds as well as a brief stint of a few years as Wild Mouse at the Batu Night Spectacular in Indonesia. The other coaster was built in about 1962 and ran as the Wild Mouse at the Perth Royal Showgrounds in Australia for several decades. That version has been running since 2000 at Aussie World in Queensland, Australia where it is still known as Wild Mouse.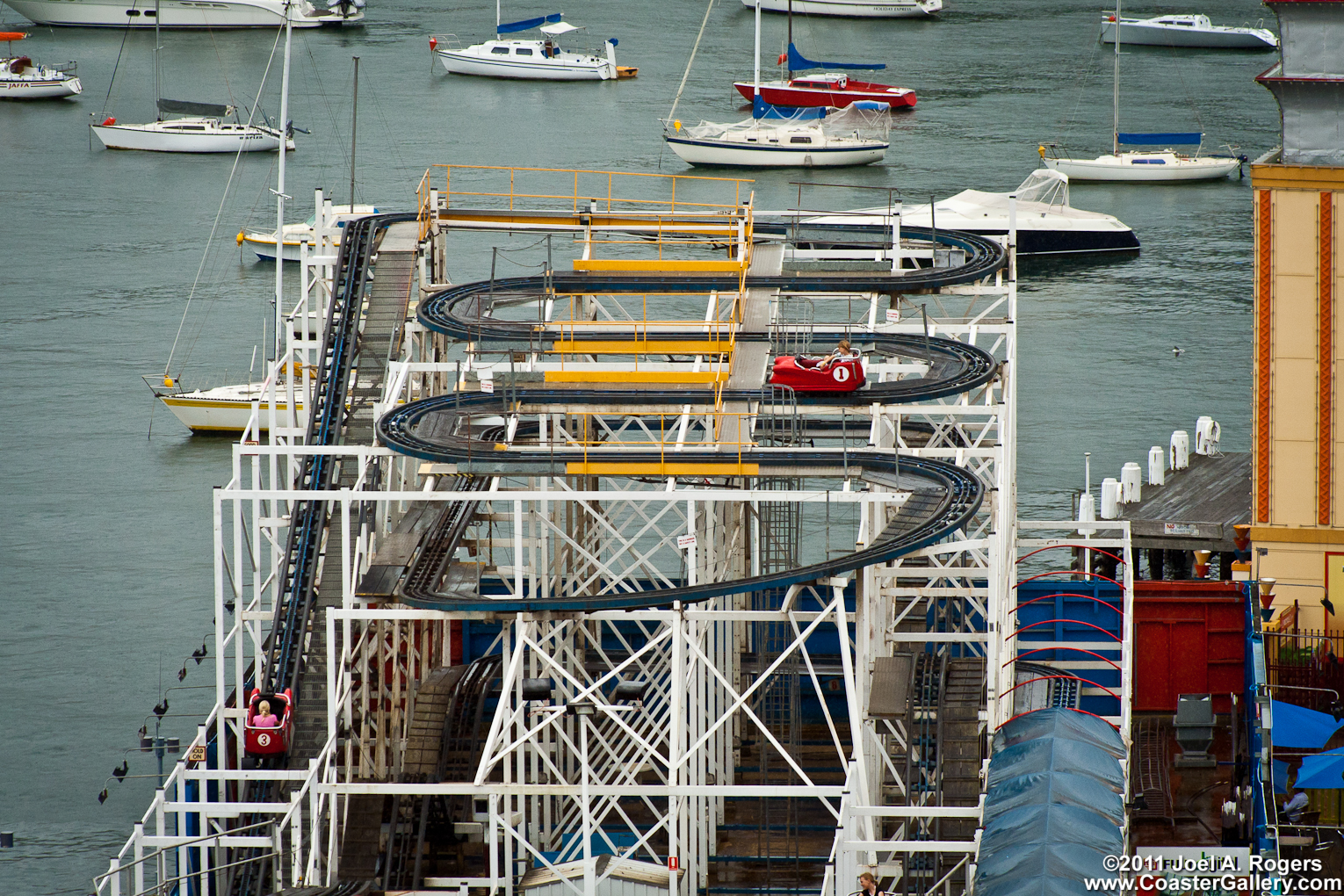 ---
©2012 Joel A. Rogers.