Insane
This is one of four ZacSpin models. It is nearly identical to Green Lantern: First Flight at Six Flags Magic Mountain in California. The first two versions, Kirnu at Linnanmäki in Finland and Inferno at Terra Mítica in Spain, are smaller, shorter, and less intense than Insane.
I was a little nervous before I rode Insane. I don't like spinning very much, and I really dislike rides where you hang upside-down for a long time. But despite my reservations, I loved this ride and I got to ride it a lot of times! And as a treat for the members of the American Coaster Enthusiasts who were visiting the park with me, ride operators allowed us to ride Insane with unbalanced cars. In this shot, you can see at least one empty seat which caused a ton of spinning and flipping. It was a fantastic ride and one of the highlights of my trip to Scandinavia!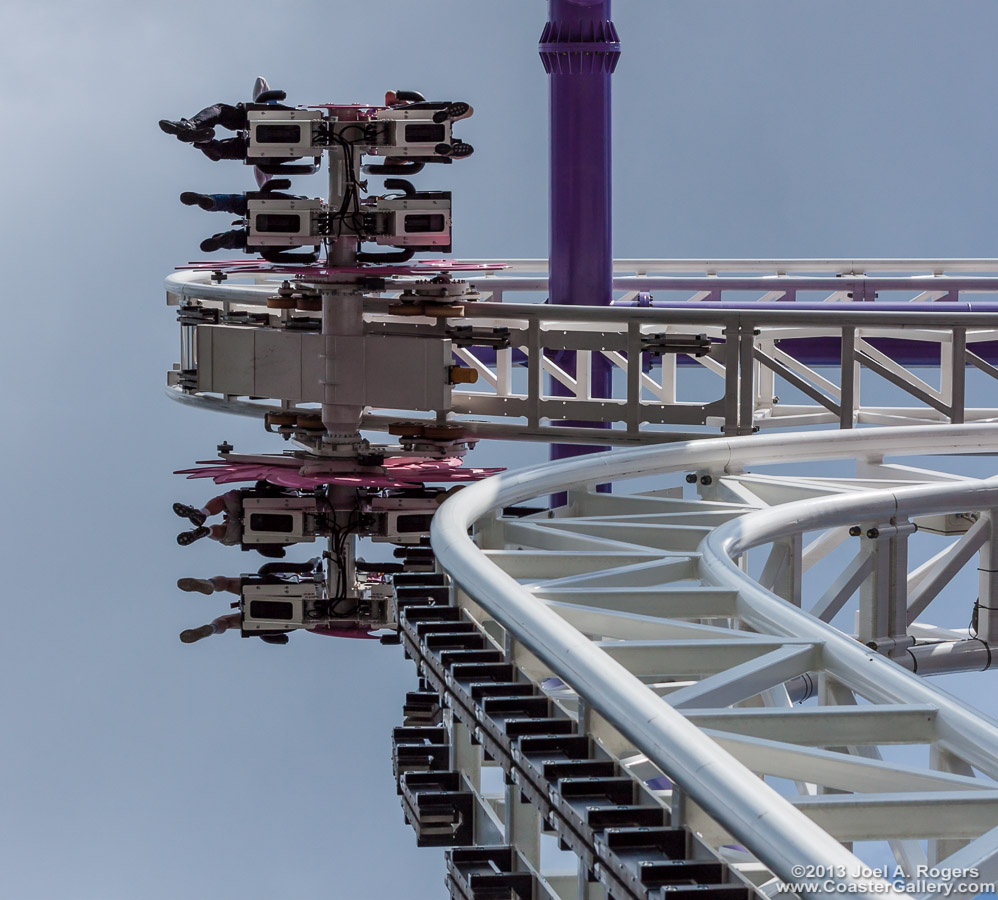 ---
©2016 Joel A. Rogers.