Speed Monster
Speed Monster introduced a new inversion: The "Norwegian Loop" element. It is similar to the "Pretzel Loop" that is found on some flying coasters, but it has a half twist at the start of the loop and another at the end.
The only other ride with this type of loop is Hersheypark's Fahrenheit.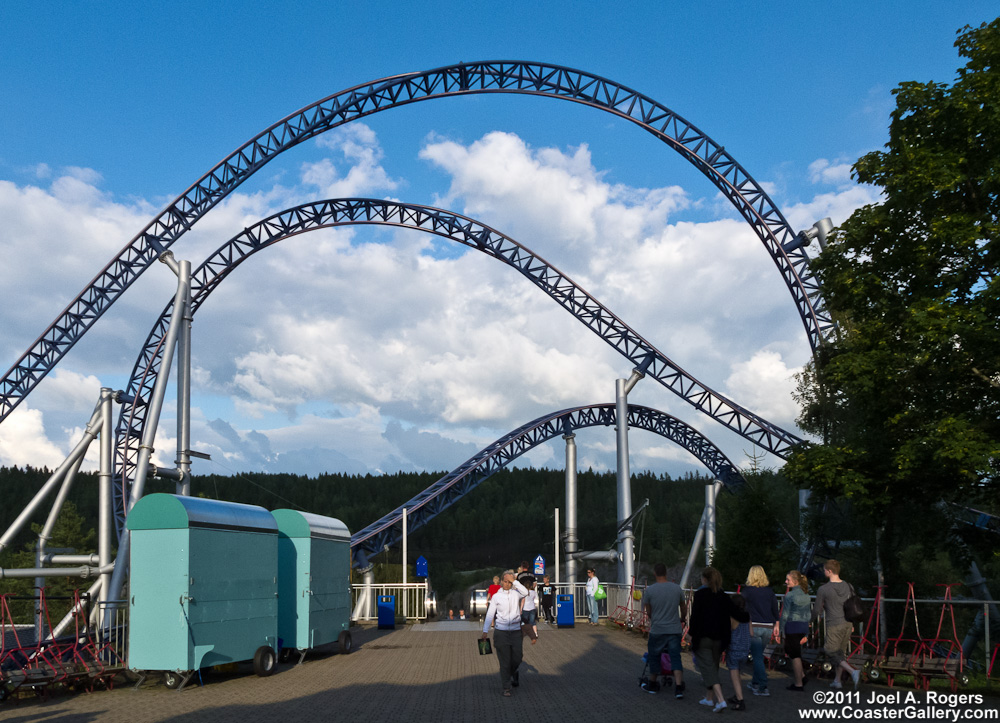 ---
©2013 Joel A. Rogers.