Joris en de Draak
Great Coasters International has only built two racing coasters: Joris en de Draak and Lightning Racer at Hershey Park in Pennsylvania.
This panorama shows one of the multiple times the tracks cross over. It also shows two other coasters at Efteling.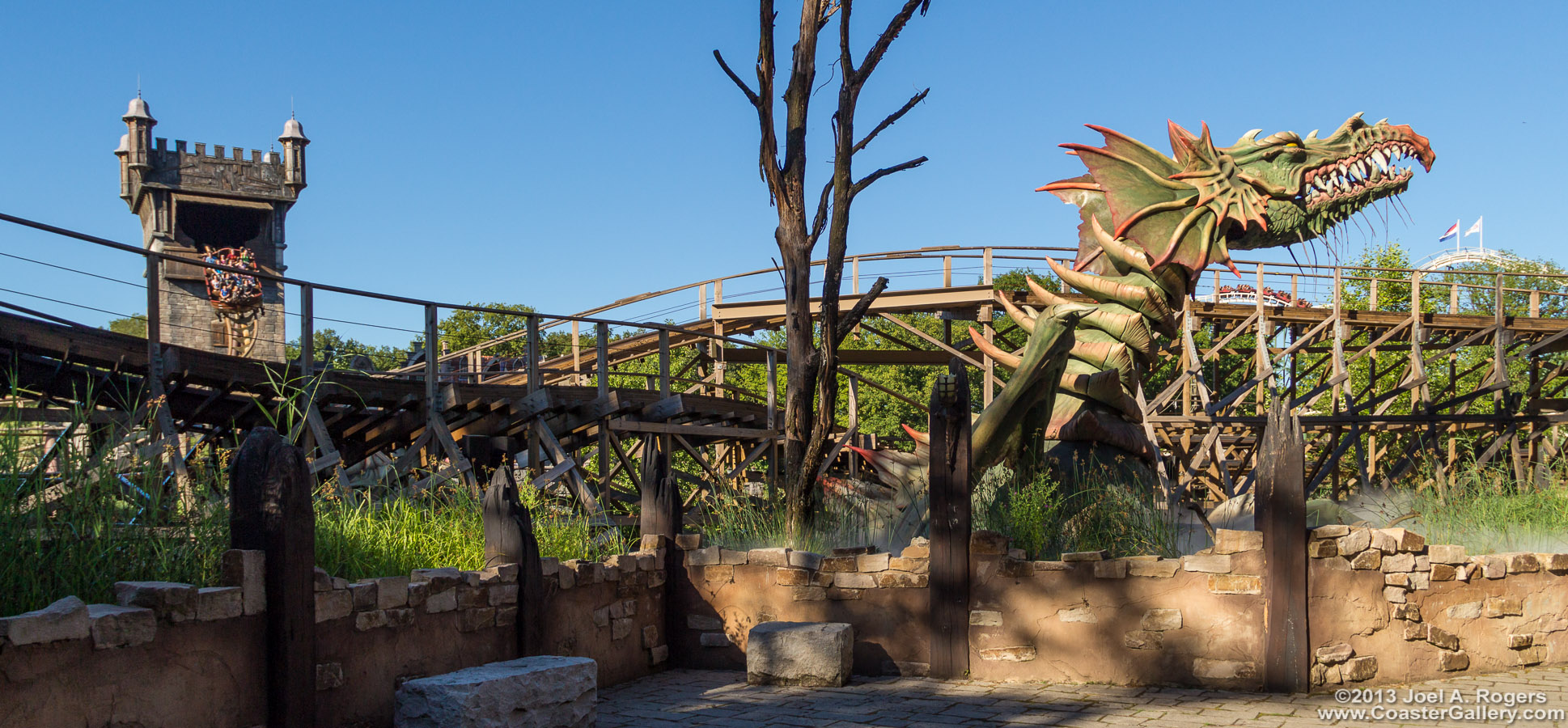 ---
©2014 Joel A. Rogers.