Ice Mountain Bobsled
This ride started in 1983 with flat fiberglass track. For its first years, it was very similar to an alpine slide. After two years, the track was switched to tubular steel in order to speed up the ride as well as increase its hourly capacity. New cars were designed to work with the updated track.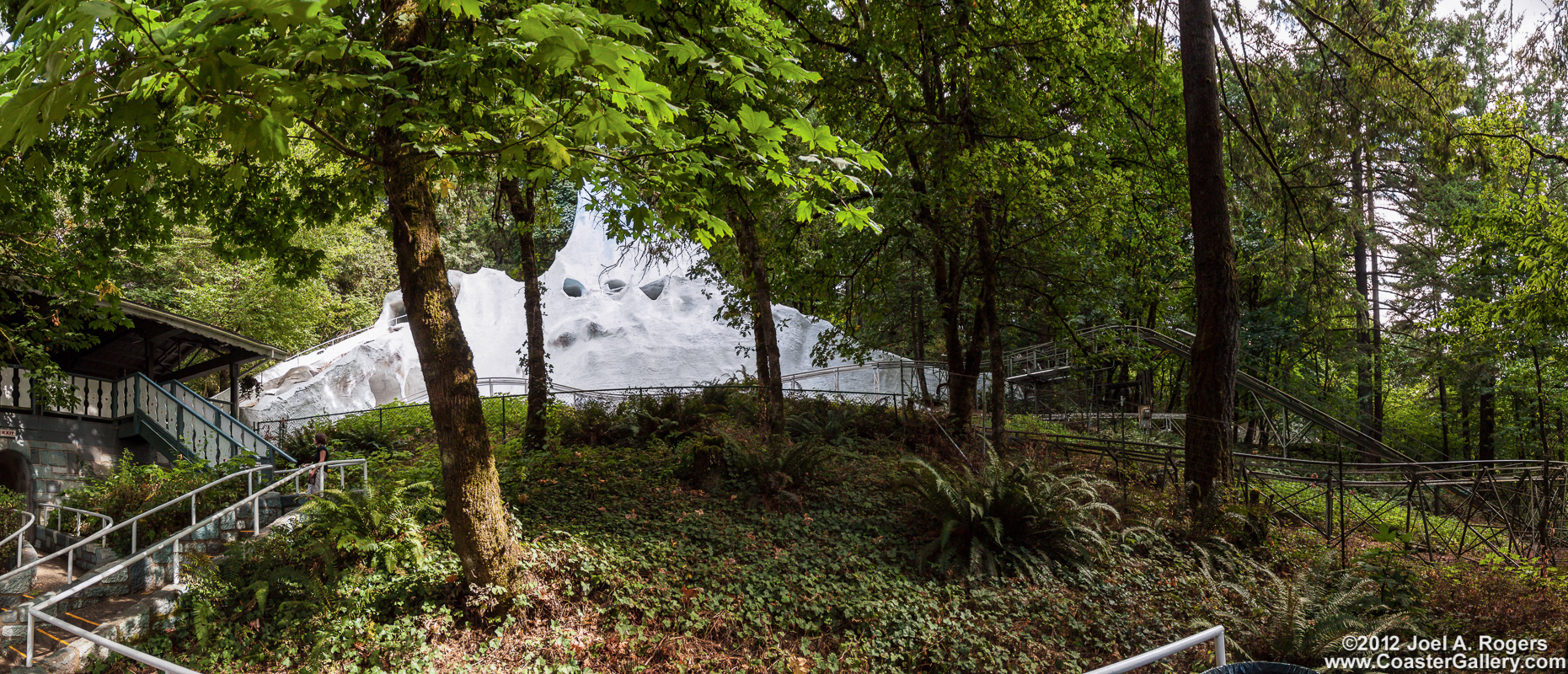 ---
©2015 Joel A. Rogers.