Mean Streak
Mean Streak was built by the Dinn Corporation and designed by Curtis D. Summers. Dinn & Summers built a number of wood coasters in the 1980s and early 1990s. Mean Streak and Six Flags Magic Mountain's Psyclone are both Dinn & Summers coasters that opened in 1991.
Charlie Dinn retired in 1991 and his corporation was dissolved. Curtis Summers passed away in 1992.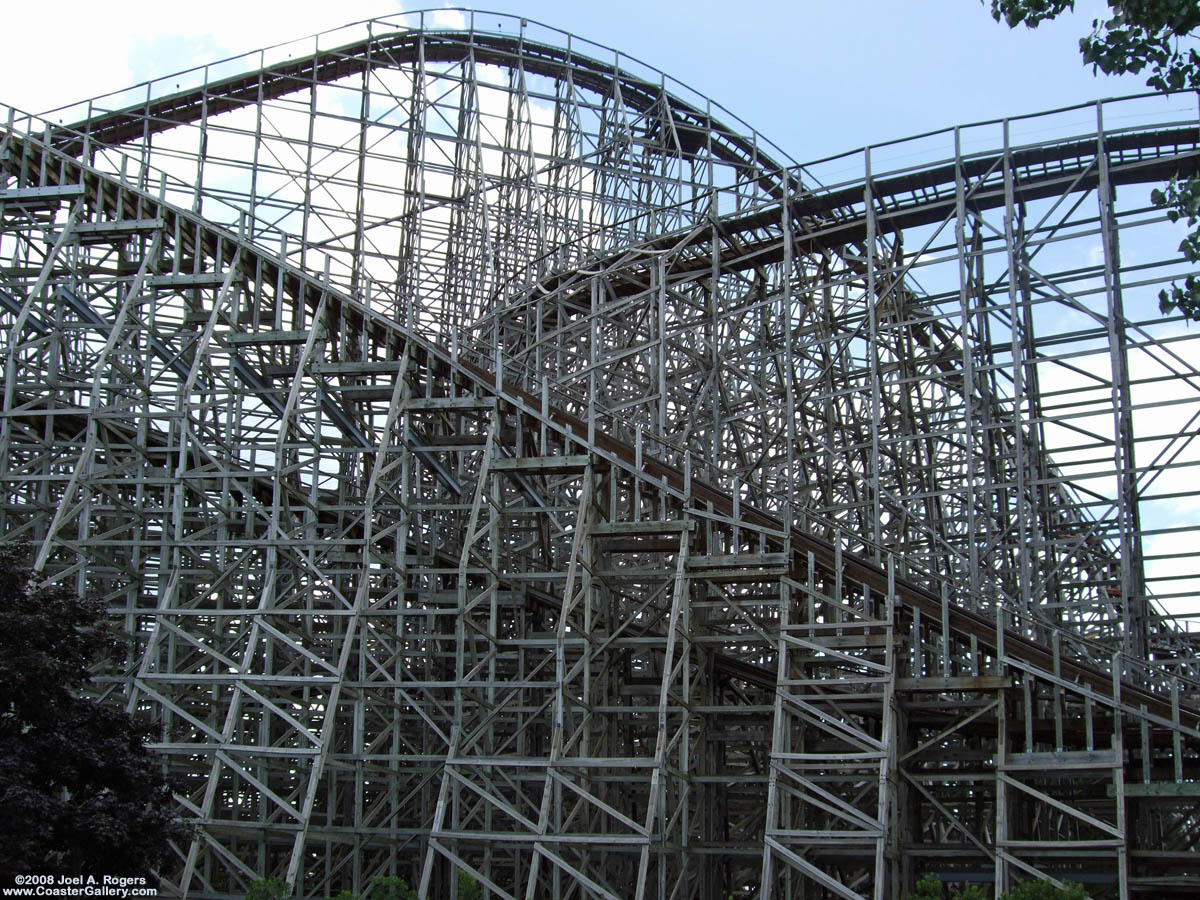 ---
©2012 by Joel A. Rogers.