Steel Vengeance
Mean Streak was built by the Dinn Corporation and designed by Curtis D. Summers. Dinn & Summers built a small number of wood coasters in the 1980s and early 1990s. Mean Streak and Six Flags Magic Mountain's Psyclone are both Dinn & Summers coasters that opened in 1991, the last year the company operated. Charlie Dinn retired in 1991 and his corporation was dissolved. Curtis Summers passed away in 1992.
Rocky Mountain Construction is replacing the wood track with its steel I-Box Track technology. It will allow for much more aggressive maneuvers than Mean Streak ever performed. For example, Mean Streak's first drop was at 52°, but it will be an astonishing 90° descent on Steel Vengeance. The new version will also have four inversions thanks to a bunch of Zero-G Rolls in the new steel track. Its height was 161 feet, but the new coaster will be 205 feet tall with a 200-foot drop, giving Steel Vengeance the title of the world's first hybrid hypercoaster.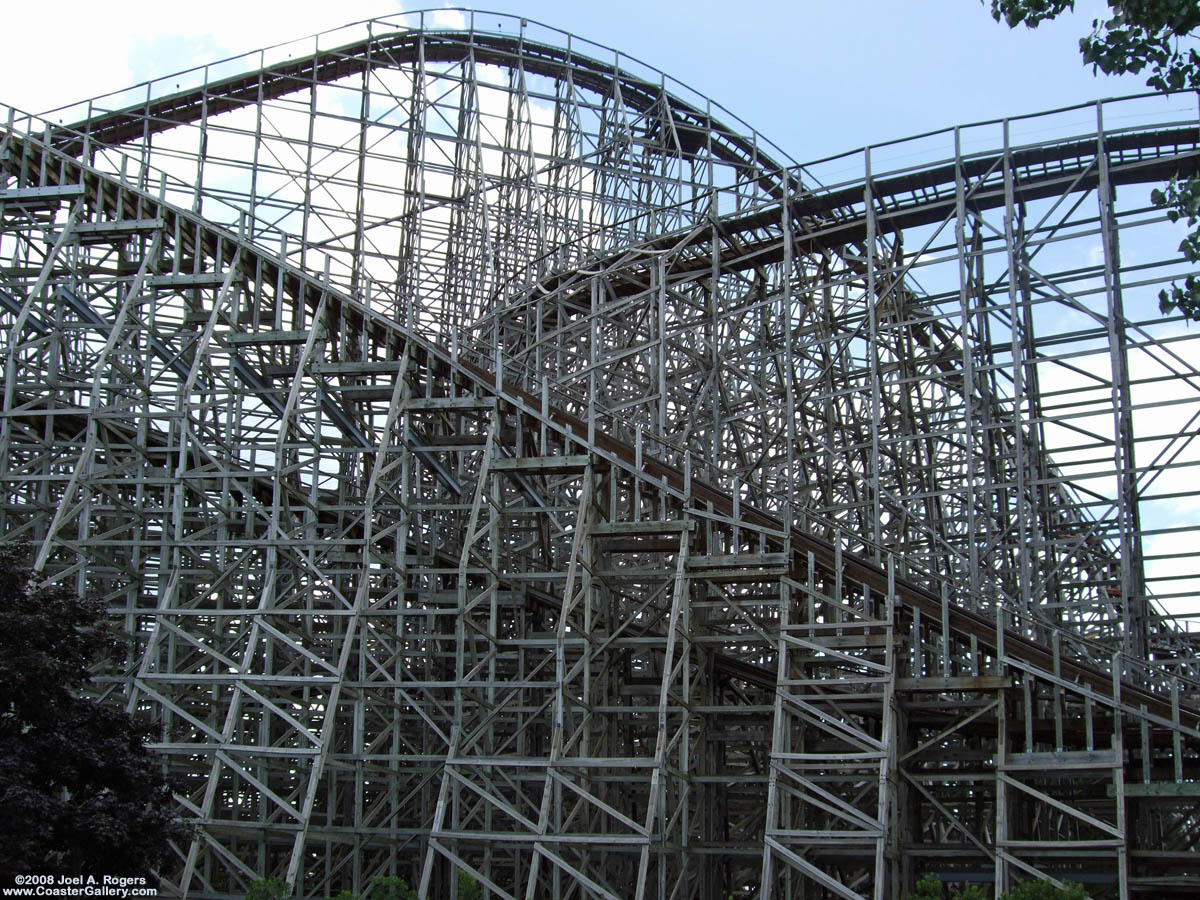 ---
©2017 by Joel A. Rogers.