Steel Vengeance
Mean Streak had one of the best lighting designs. Multiple hues were used to dramatically illuminate the ride.
Rocky Mountain Construction started by simply doing roller coaster maintenance and minor retracking in 2001, but has since turned 9 massive wood coasters into extremely fun steel coasters by placing I-Box Track on the coaster: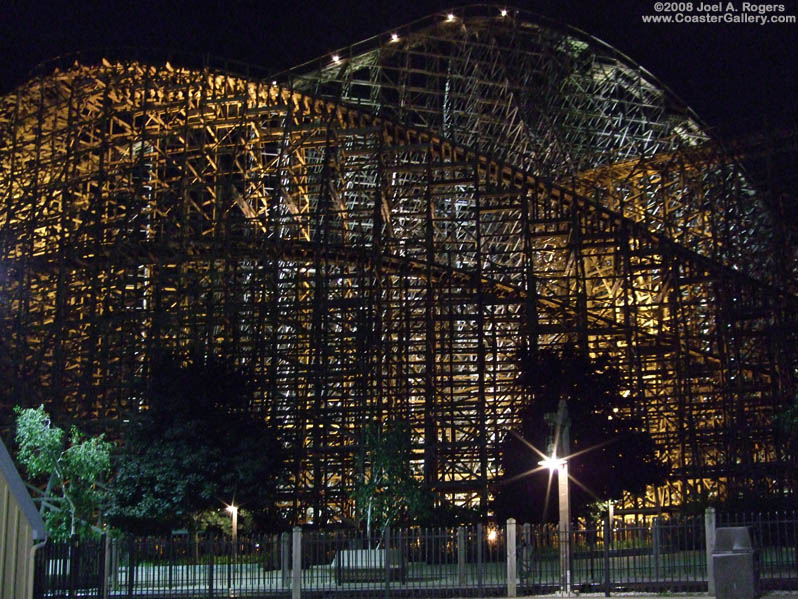 ---
©2017 by Joel A. Rogers.