Millennium Force
This is a picture of the back of a Millennium Force car. The left side of the picture shows parts of the wheels while the right side has a little of the seat and seat belt.
A "hyper coaster" is over 200 feet tall. (Magnum XL200 was the first.) A "giga coaster" is over 300 feet tall. (This is the first one!)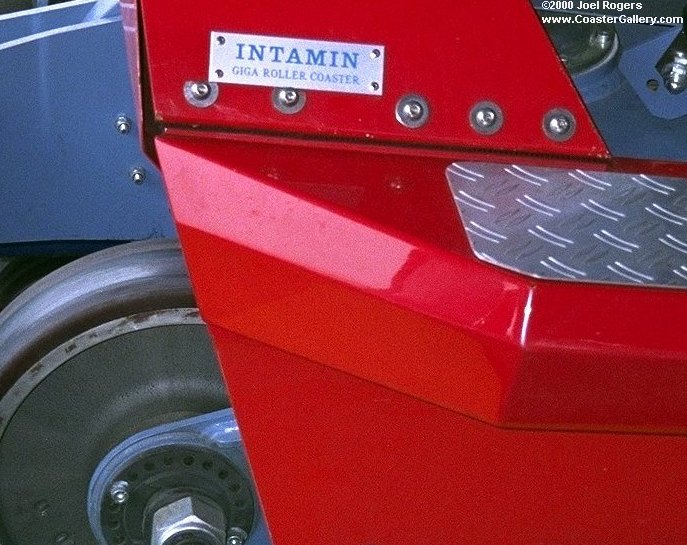 ---
©2012 by Joel A. Rogers.