Magnum XL-200
The generally accepted definition of a hypercoaster is a roller coaster that is either greater than 200 feet tall or has a drop of more than 200 feet. As of 2017, there are 53 continuous-circuit steel roller coasters that are considered hypercoasters. Of those 53, five are between 300 and 400 feet and are called "Giga Coasters," and two are over 400 feet tall and are called "Strata Coasters."
Here is a list of hypercoasters I have photographed. The measurement is height above ground followed by largest drop.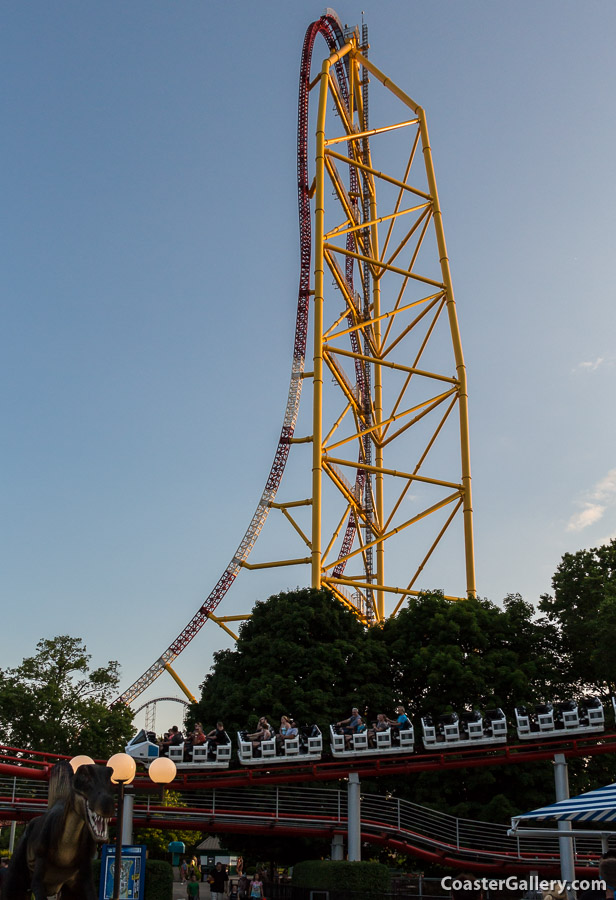 ---
©2017 by Joel A. Rogers.