Apollo's Chariot
This great B&M ride opened on March 27, 1999. Because it has a drop of over 200 feet, it is the first hyper-coaster built by Bolliger & Mabillard. It is essentially an 'out and back' ride with this crazy turn-around at the halfway point.
B&M's 100th coaster opened in 2016. 14 of those coasters were hyper-coasters. Here are some of their hyper-coasters: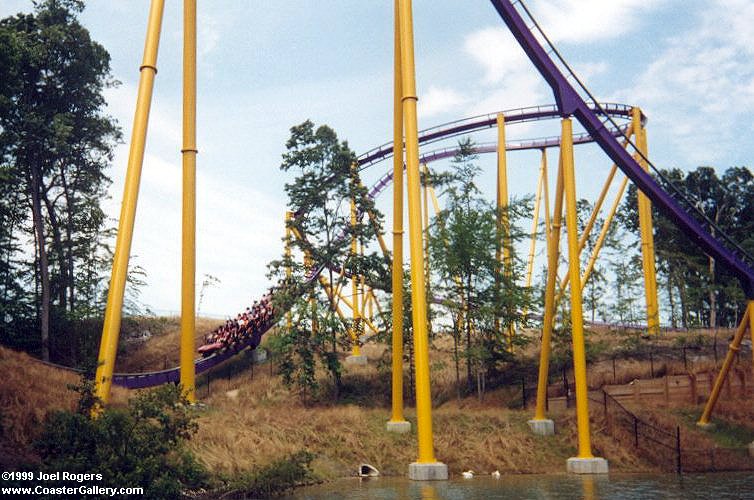 ---
©2018 by Joel A. Rogers.