Canada's Wonderland
Vaughan, Ontario Canada

Canada's Wonderland, situated 30 kilometers north of downtown Toronto, opened in 1981. The park sits on a 380-acre plot and 300 acres are filled with over 200 attractions and 65 rides. Splash Works opened in 1992, hosting Canada's largest wave-pool and other water rides. In 1993, the park was acquired by Paramount Communications, Inc., became part of its Paramount Parks division, and changed its name to Paramount Canada's Wonderland. Cedar Fair bought all five Paramount Parks in 2006 for $1.24 billion in cash, and the park dropped the Paramount name in 2007. Wonder Mountain, a man-made mountain built with 5 million pounds of sand and cement, sits as a prominent feature in the middle of the park. Only one coaster has left the park, SkyRider was removed in 2014 and relocated to Italy. In 2019, Yukon Striker opened, and is the worlds tallest, fastest, and longest Dive Coaster. It features floorless trains, an underwater tunnel, and was built by Bolliger & Mabillard.
---
Backlot Stunt Coaster (formerly Italian Job: Stunt Track)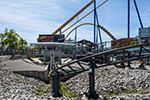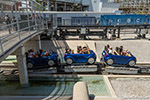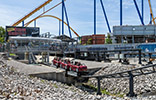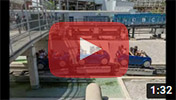 Dragon Fire (formerly Dragon Fyre)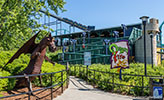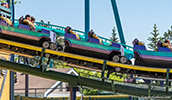 Flight Deck (formerly Top Gun)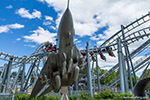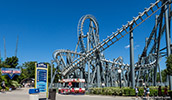 Ghoster Coaster (formerly Scooby's Gasping Ghoster Coaster)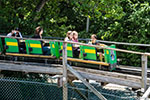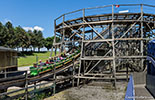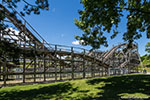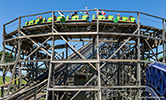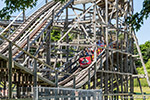 Time Warp (formerly Tomb Raider: The Ride)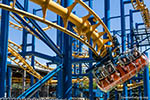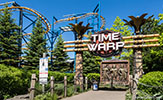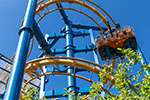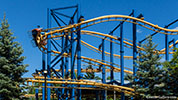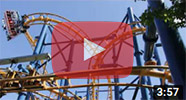 Wilde Beast (formerly Wild Beast and Wilde Beast)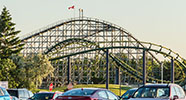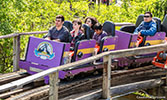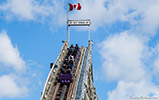 ---
CoasterGallery.com Home
©2020 JAR Productions. All rights reserved.