Silver Streak
I prefer the second-generation Suspended Family Coasters over the older ones such as Silver Streak. The newer restraints and swinging cars help make the new rides better than the older ones. Even though it is pretty small, Silver Streak is still somewhat rough.
The longest Suspended Family Coasters are the 453m model. As of 2019, six of these have been built:
2013 - Orkanen at Fårup Sommerland
2015 - Dragon Roller Coaster at Energylandia in Poland
2015 - Galaxy Express at Fantawild Dreamland in China
2017 - Galaxy Express at Oriental Heritage in China
2018 - Desert Twister at Vinpearl Land in Vietnam
2019 - Dragonflier at Dollywood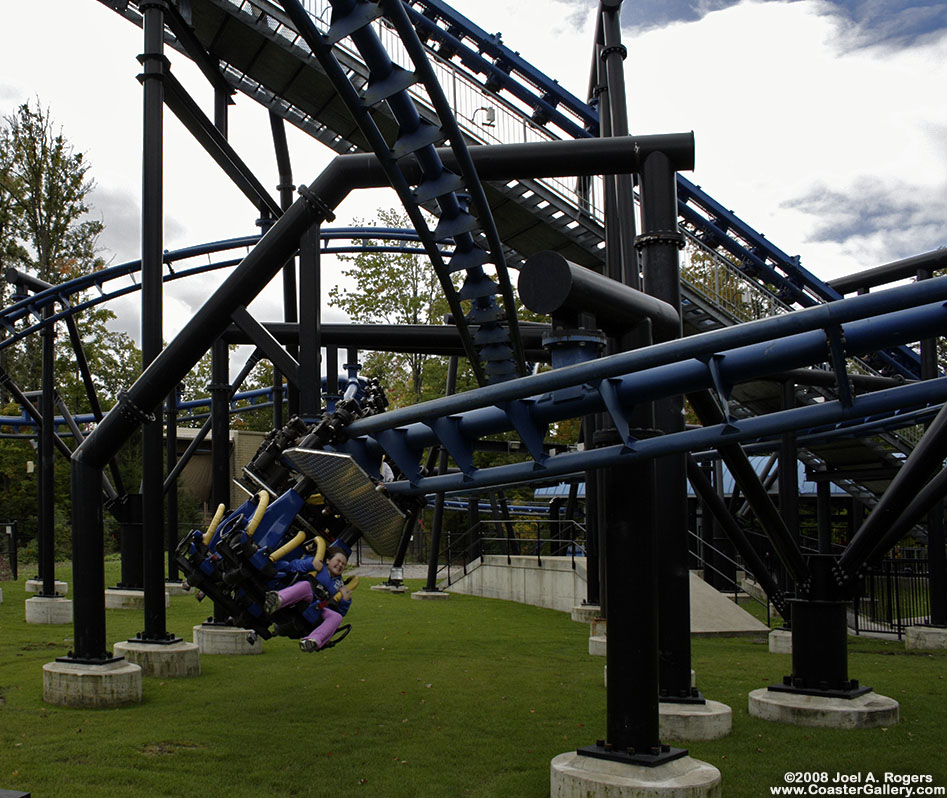 ---
©2020 Joel A. Rogers.