Flight Deck
Like several of this park's coasters, Top Gun had to get a new name after Paramount Parks sold Canada's Wonderland to Cedar Fair, Ltd. in 2006.
The Top Gun coaster at Paramount's Kings Island and the Top Gun coaster at Paramount's Great America also required name changes after Paramount divested their five amusement parks. One coaster was initially renamed Flight Deck, but is now called The Bat at Kings Island. The other coaster is now Flight Deck at California's Great America.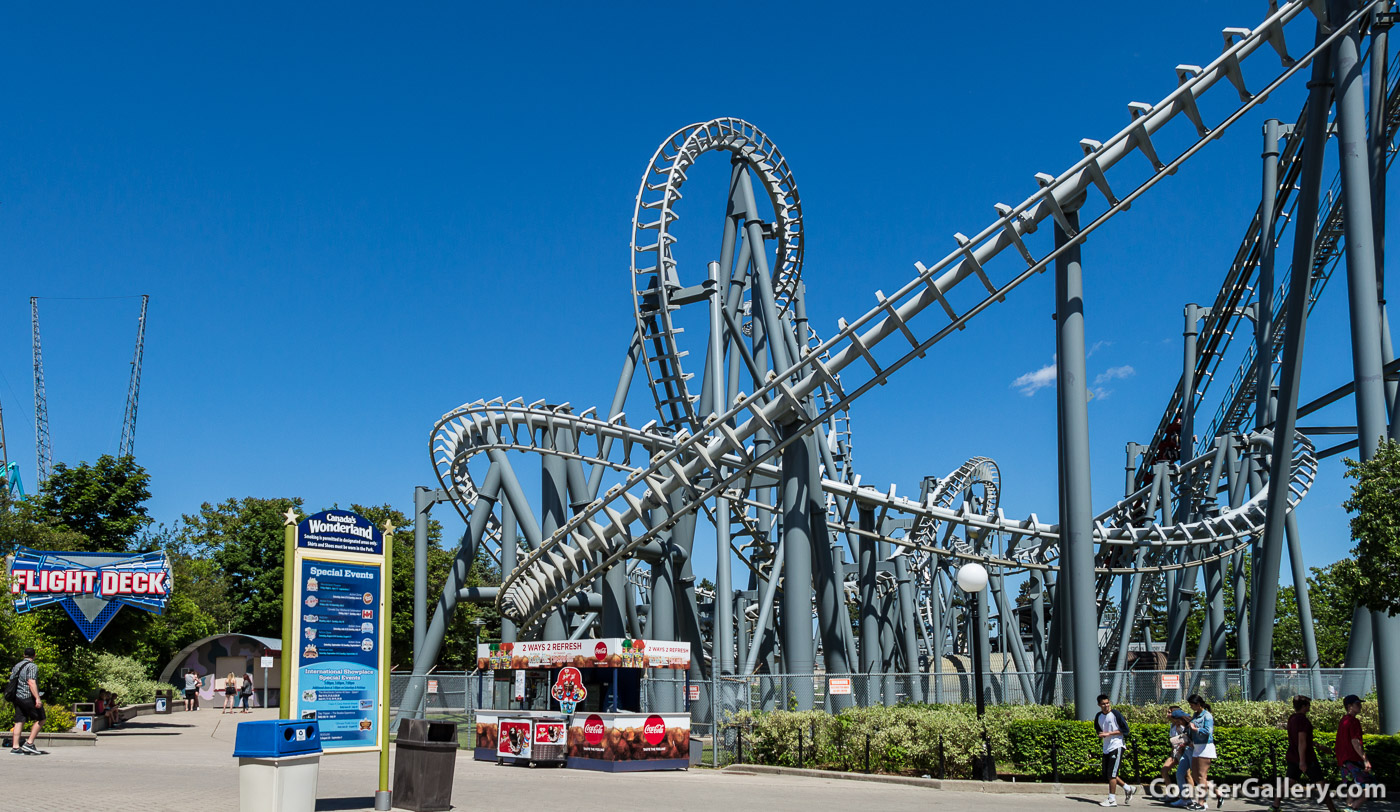 ---
©2019 Joel A. Rogers.