Millennium Force
This is Millennium Force's third hill, a 182-foot-tall parabolic arc that gives riders a wonderful dose of airtime. The coaster's 310-foot first hill gave it the title of the "World's Tallest Full-Circuit Roller Coaster" from its opening in May 2000 until Steel Dragon 2000 opened in August 2000. (Two shuttle coasters, Superman: Escape from Krypton and Tower of Terror II had taller structures, but those are launched shuttle-coasters and not continuous-circuit coasters.) As of 2017, Millennium Force is the 8th tallest coaster, and has the 8th largest drop of any roller coaster.
At the end of 2017, these are the world's tallest roller coasters, all of which are steel coasters: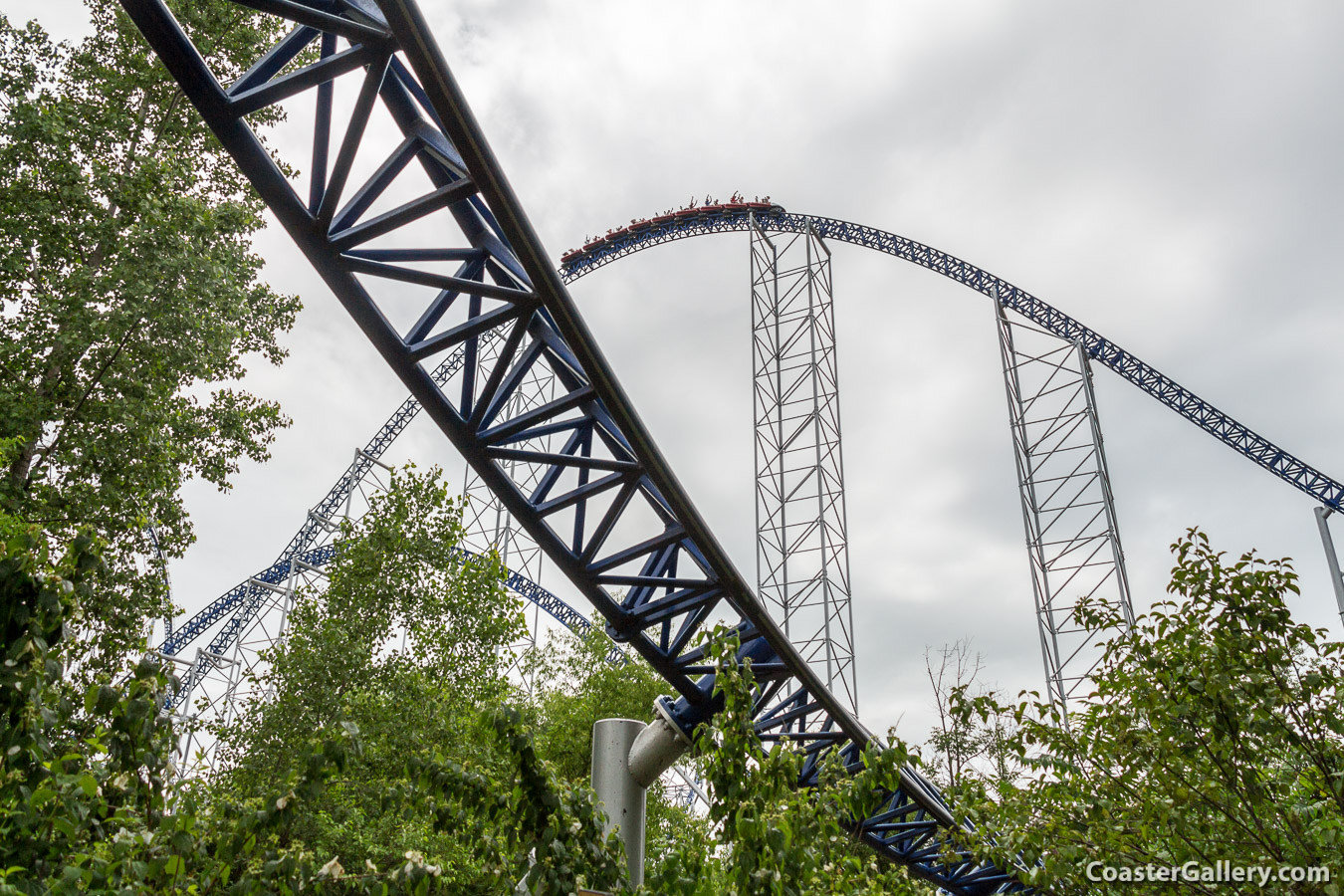 ---
©2017 by Joel A. Rogers.