Top Thrill Dragster
Top Thrill Dragster was the fourth roller coaster to exceed 100 miles per hour. The seventh coaster that reaches 100 miles per hour opened in 2017. As of 2018, this is a list of the roller coasters that go at least 100 miles per hour. However, the last two are not complete-circuit coasters:
149 mph - Formula Roosa (2010) at Ferrari World Abu Dhabi in Abu Dhabi, United Arab Emirates
128 mph - Kingda Ka (2005) at Six Flags Great Adventure in Jackson, New Jersey
120 mph - Top Thrill Dragster (2003) at Cedar Point in Sandusky, Ohio
112 mph - Do-Dodonpa (2001) at Fuji-Q Highland in Fujiyoshida, Yamanashi, Japan
112 mph - Red Force (2017) at Ferrari Land in Salou, Tarragona, Spain
100 mph - Superman: Escape from Krypton (1997) at Six Flags Magic Mountain in Valencia, California
100 mph - Tower of Terror II (1997) at Dreamworld in Coomera, Queensland, Australia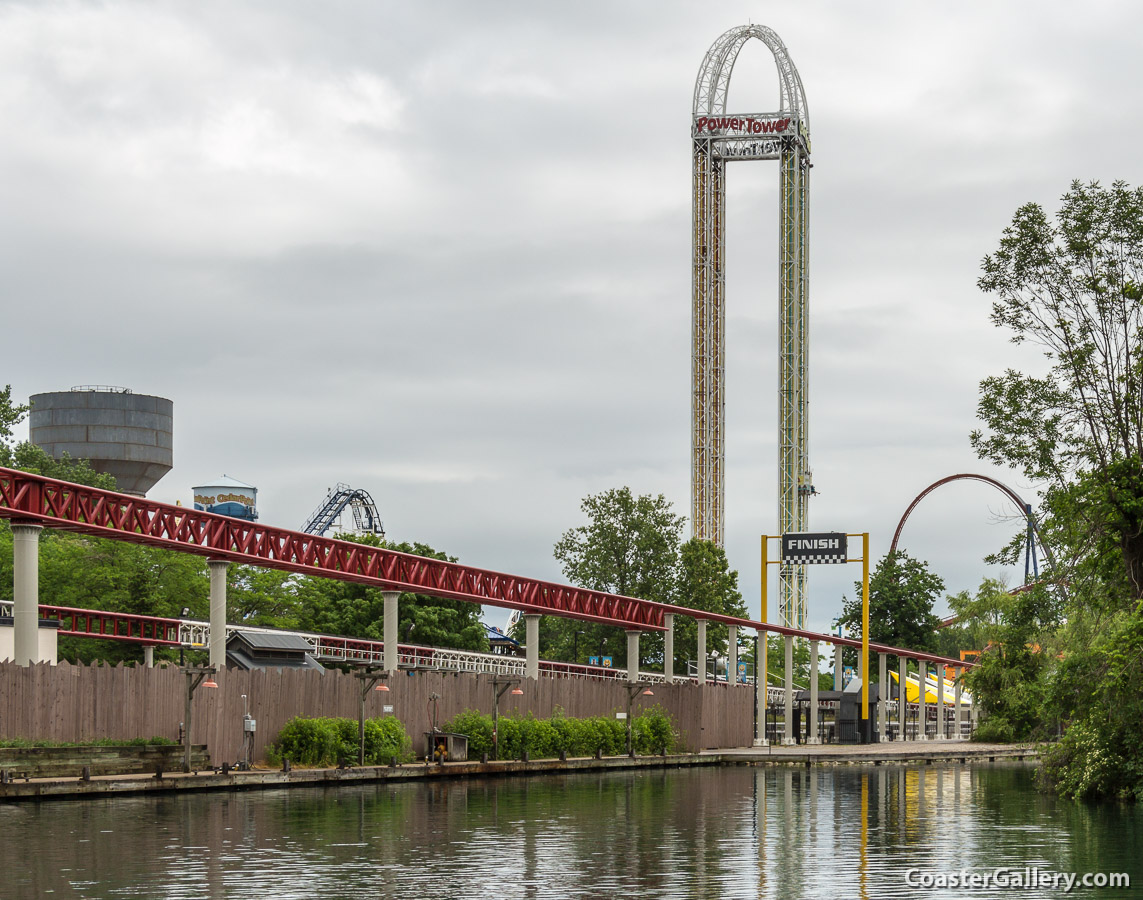 ---
©2018 by Joel A. Rogers.