Wilderness Run
Wilderness Run sits in the Camp Snoopy section of the park. Several of the other parks in the Cedar Fair chain had Camp Snoopy kid areas, but all except Knott's Berry Farm remade those into Planet Snoopy. Cedar Point is the only park with both a Camp Snoopy and a Planet Snoopy section. Camp Snoopy opened in 1999 and is just west of the Gemini Midway while Planet Snoopy opened in 2008 between the Coliseum and Windseeker. And if that wasn't enough, Kiddie Kingdom has been open since 1970 just south of the Coliseum.
Plant Snoopy can be found at the following nine Cedar Fair Parks: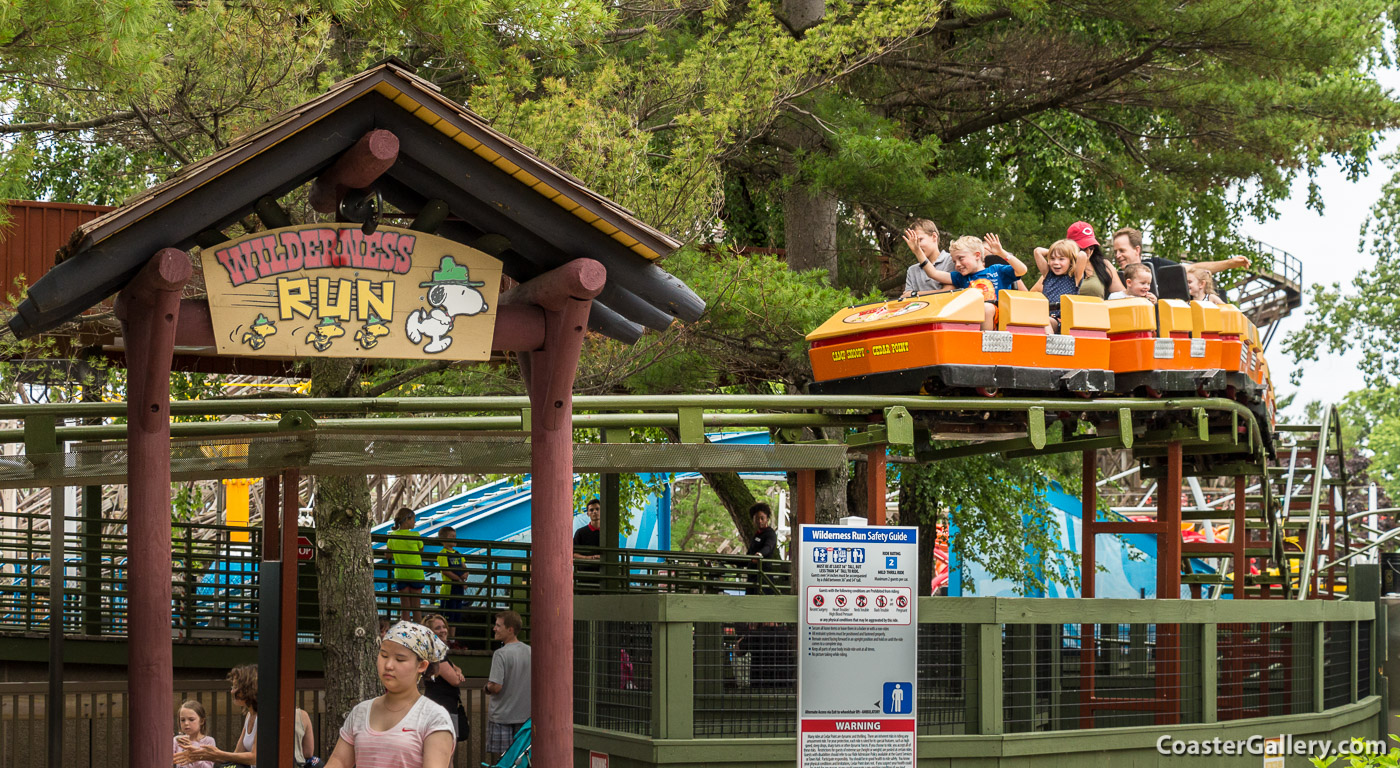 ---
©2017 by Joel A. Rogers.