V2: Vertical Velocity
This Intamin "impulse coaster" originally appeared identical to two 185-foot tall coasters at other Six Flags parks (Vertical Velocity at Six Flags Great America and Superman: Ultimate Escape at Six Flags Ohio), yet Six Flags Marine World's press release said theirs measured only 150 feet tall. Why?
(See the next page for the answer.)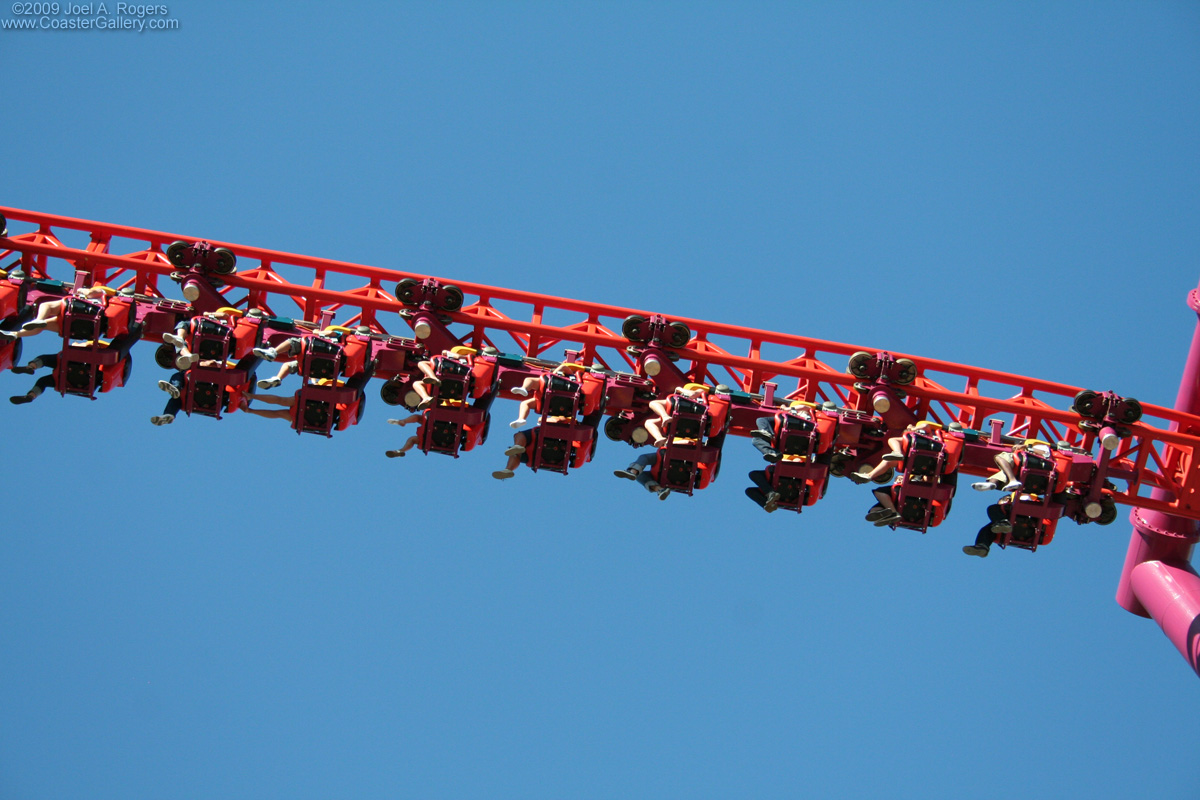 ---
©2013 Joel A. Rogers.