V2: Vertical Velocity
Local zoning laws prohibited structures over 150 feet, so once word got out that Six Flags broke the law by building a 185-foot ride, they were forced to change V2. The back spike got chopped off at the 150-foot level, and the front spike was changed to a 45 degree angle instead of going straight vertical. Both now stay under the mandatory height requirements.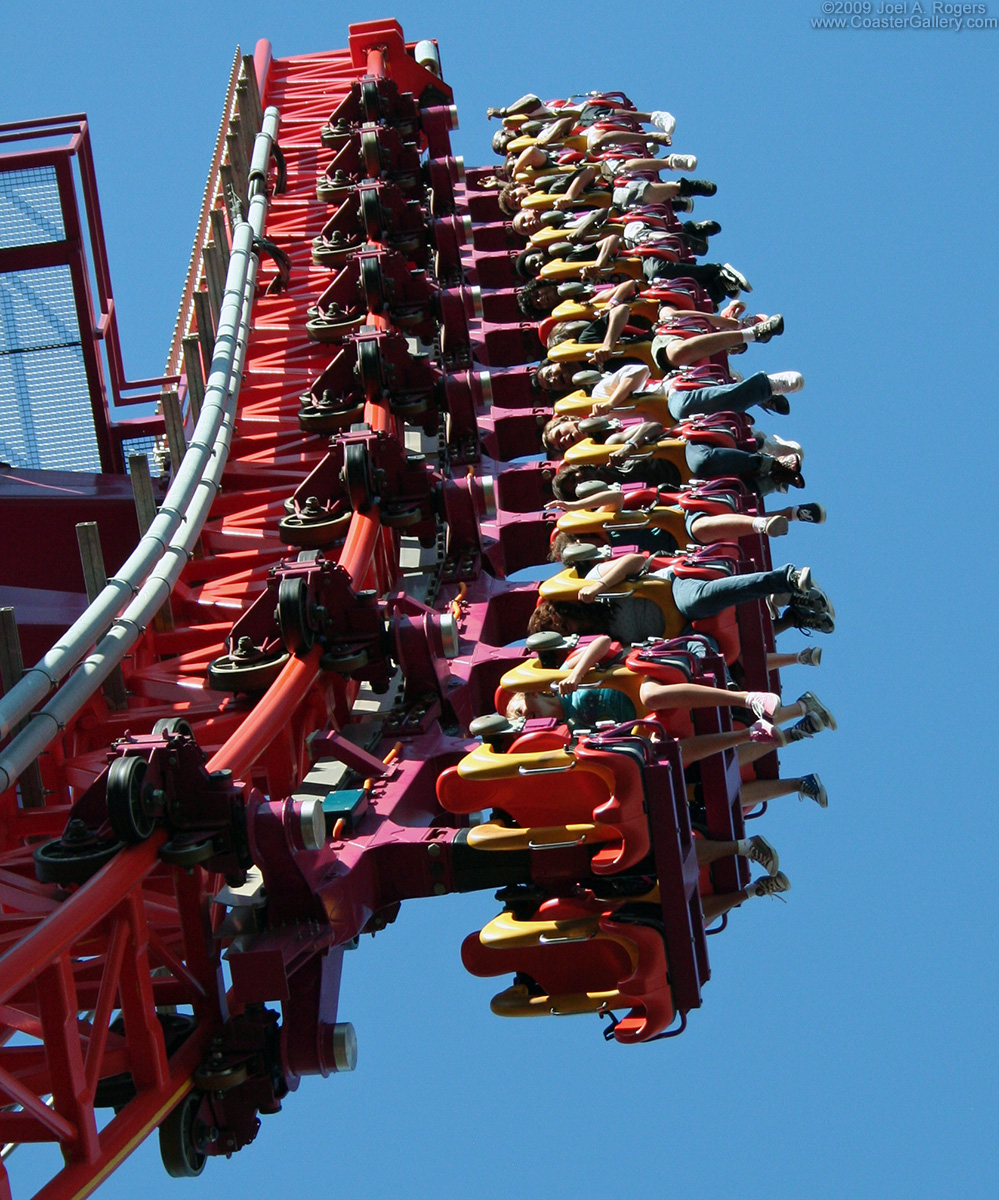 ---
©2013 Joel A. Rogers.