Scenic Railway
Because the Scenic Railway is a side friction coaster, it is not mechanically locked on to the rails. The brakeman is required to slow the train to keep it safely on the track. As of 2015, I know of only six operating coasters that still use a brakeman on the trains:
Hullámvasút at Holnemvolt Park (formerly Vidámpark) in Budapest, Hungary (pictures coming soon)
Montaña Suiza at Parque de Atracciones Monte Igueldo in San Sebastián, Guipuzcoa, Spain
Roller Coaster at Great Yarmouth Pleasure Beach in Great Yarmouth, Norfolk, England, UK (pictures coming soon)
Rutschebanen at Tivoli Gardens in Copenhagen, Denmark
Scenic Railway at Luna Park in Melbourne, Australia
Vuoristorata at Linnanmäki in Helsinki, Finland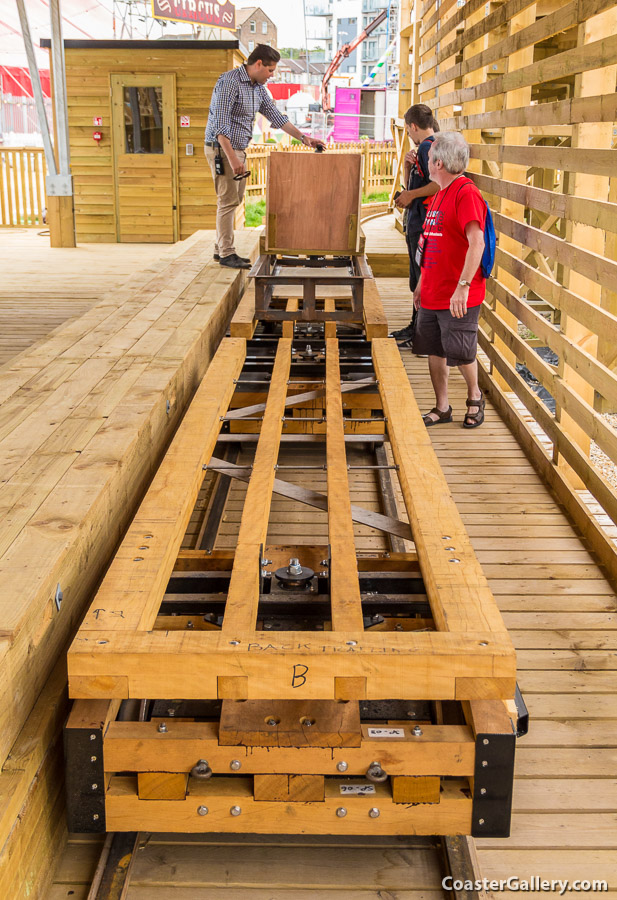 ---
©2015 Joel A. Rogers.