Vampire
Vampire operated here from 1990 to 1999. It is now Flashback at Six Flags New England. It was originally built in China in 1985, but was quickly sold to America. The story floating around is that NO ONE would ride it in China. The people there were too scared, and the park couldn't make any money with the coaster!
The ride is a standard Vekoma Boomerang with three inversions. It occupied the spot of land Road Runner Express later occupied.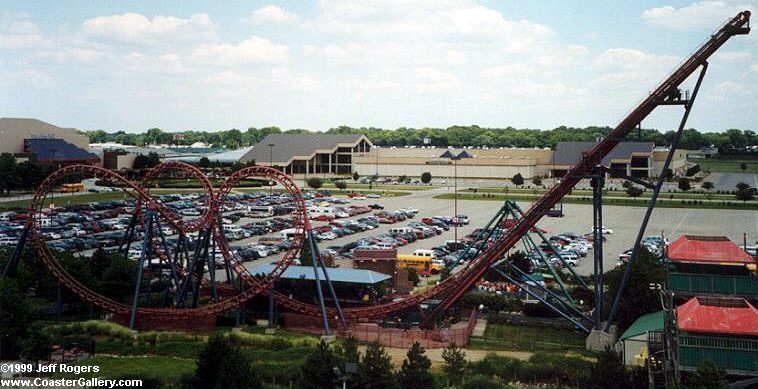 ---
©2013 Joel A. Rogers.