Griffon
The origin of this Busch Gardens park can be traced way back to Adolphus Busch, co-founder of the Anheuser-Busch brewing company. Adolphus opened his winter estate in Pasadena, California to the public in 1906 and called it Busch Gardens. That first park didn't have any rides or entertainment. It was literally just a garden open to tourists. In 1959, another Anheuser-Busch brewery opened in Tampa Bay, Florida, and the Busch Entertainment Corporation opened a beer garden and bird sanctuary next to the beer plant. Busch Gardens Tampa has greatly expanded and still operates today even though the brewery closed in 1995 and its land became the home of the Gwazi roller coaster in 1999. Another Busch Gardens operated next to a brewery in Van Nuys, California. It was very small and had a couple of rides, but it only operated from 1966 to 1976.
In the 1970s, a monorail transported guests from the Busch Gardens Williamsburg amusement park to the large Anheuser-Busch brewery seen here in this picture. The brewery was open to public tours, and free beer was available to adult guests. Today, the park is no longer associated with the brewery, but the factory, which has 1.2 million square feet of floor space, ships about 250 truckloads of Budweiser, Michelob, and Busch beers every day. The factory no longer gives tours to the public. In 2009, Anheuser-Busch sold off its 10 theme parks to the Blackstone Group. In a deal worth $2.7 billion, the two remaining Busch Gardens parks in Williamsburg and Tampa, three Sea World parks, Sesame Place, Discovery Cove, and five water parks were sold to Blackstone, and the Busch Entertainment Corporation ceased operations.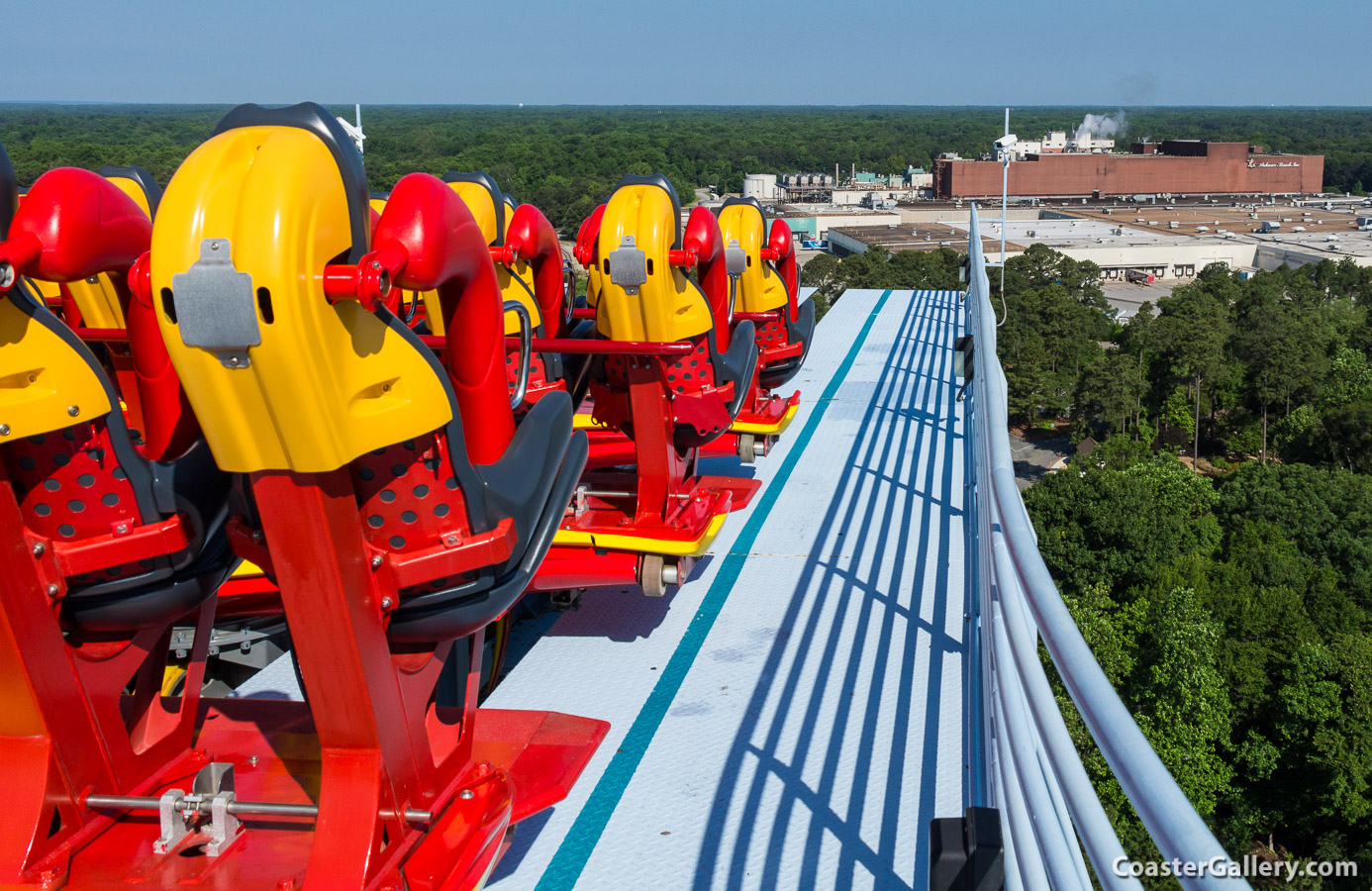 ---
©2018 by Joel A. Rogers.