Seven Dwarfs Mine Train
The Snow White's Scary Adventures ride opened when Walt Disney World's Magic Kingdom opened in 1971. The original ride was somewhat scary and a little confusing as the ride tried to show The Witch tormenting Snow White. In its first iteration, the ride didn't even depict Snow White as it placed riders in her point of view! The ride was redone and opened in 1994 as Snow White's Enchanted Wish. It featured a much lighter tone than the original experience. The new version had The Witch in a couple of scenes, but her presence was minimized while Snow White, the Seven Dwarfs, the Queen, the Magic Mirror, and even the Huntsman were added to the ride. An upbeat ending depicted Snow White departing with the Prince while some of the Dwarfs waved goodbye.
The land formerly home to Snow White's Scary Adventures is now occupied by the Princess Fairytale Hall, a location where guests can meet cast-members dressed as Disney Princesses such as Cinderella, Rapunzel, and Tiana.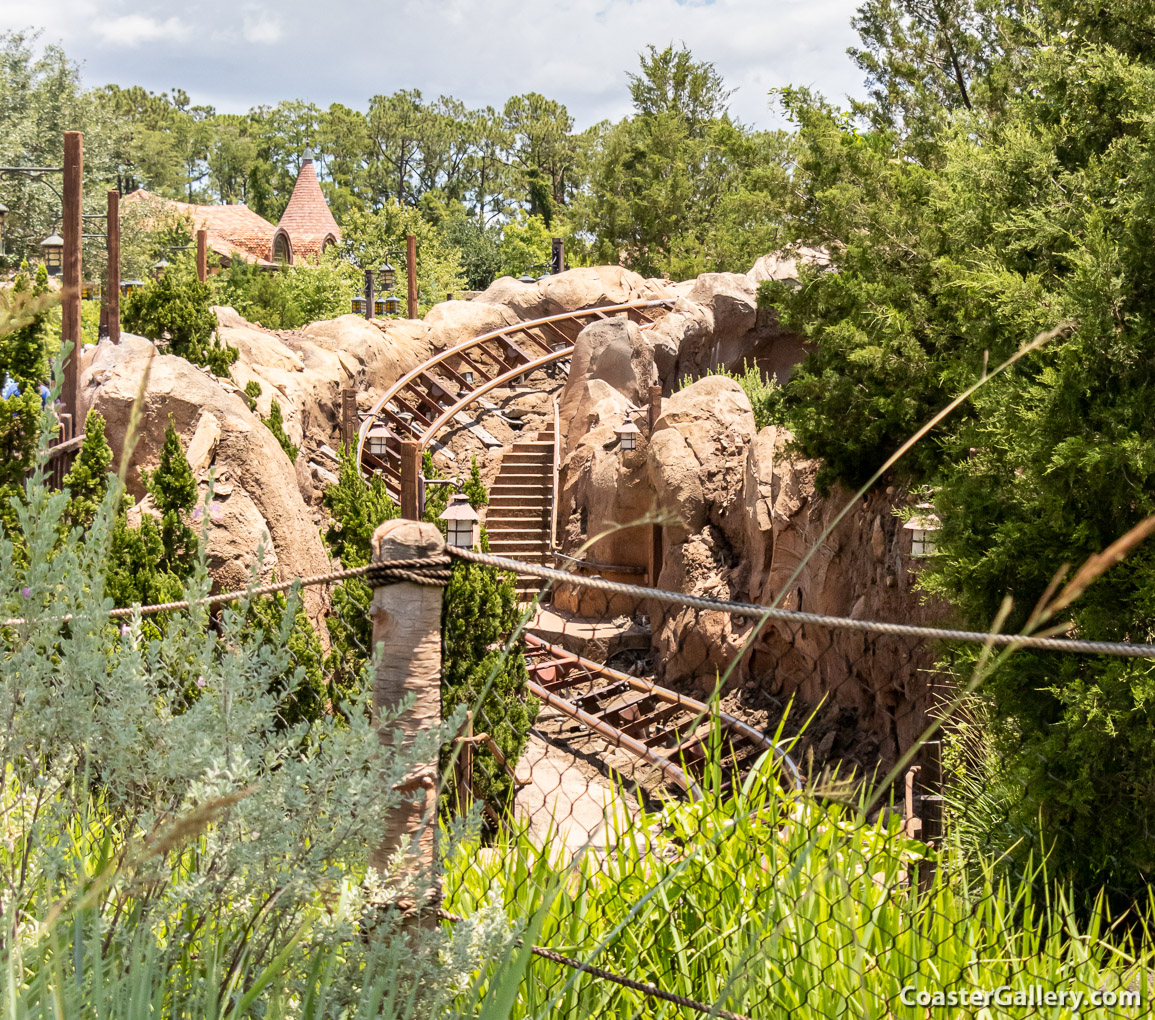 ---
©2021 by Joel A. Rogers.