Seven Dwarfs Mine Train
At the end of the ride, trains are stopped next to a small hut where Snow White and the Seven Dwarfs are dancing to the Yodel Song from the 1937 animated film. The Witch, carrying a basket of apples, lurks just outside the door to the hut. The audio-animatronic figures of Happy, Grumpy, Sleepy, Doc, and Bashful in these scene were recycled and are the original ones from the old Snow White's Enchanted Wish ride! The Snow White, Dopey, and Sneezy characters used in the final scene were recently created for this display.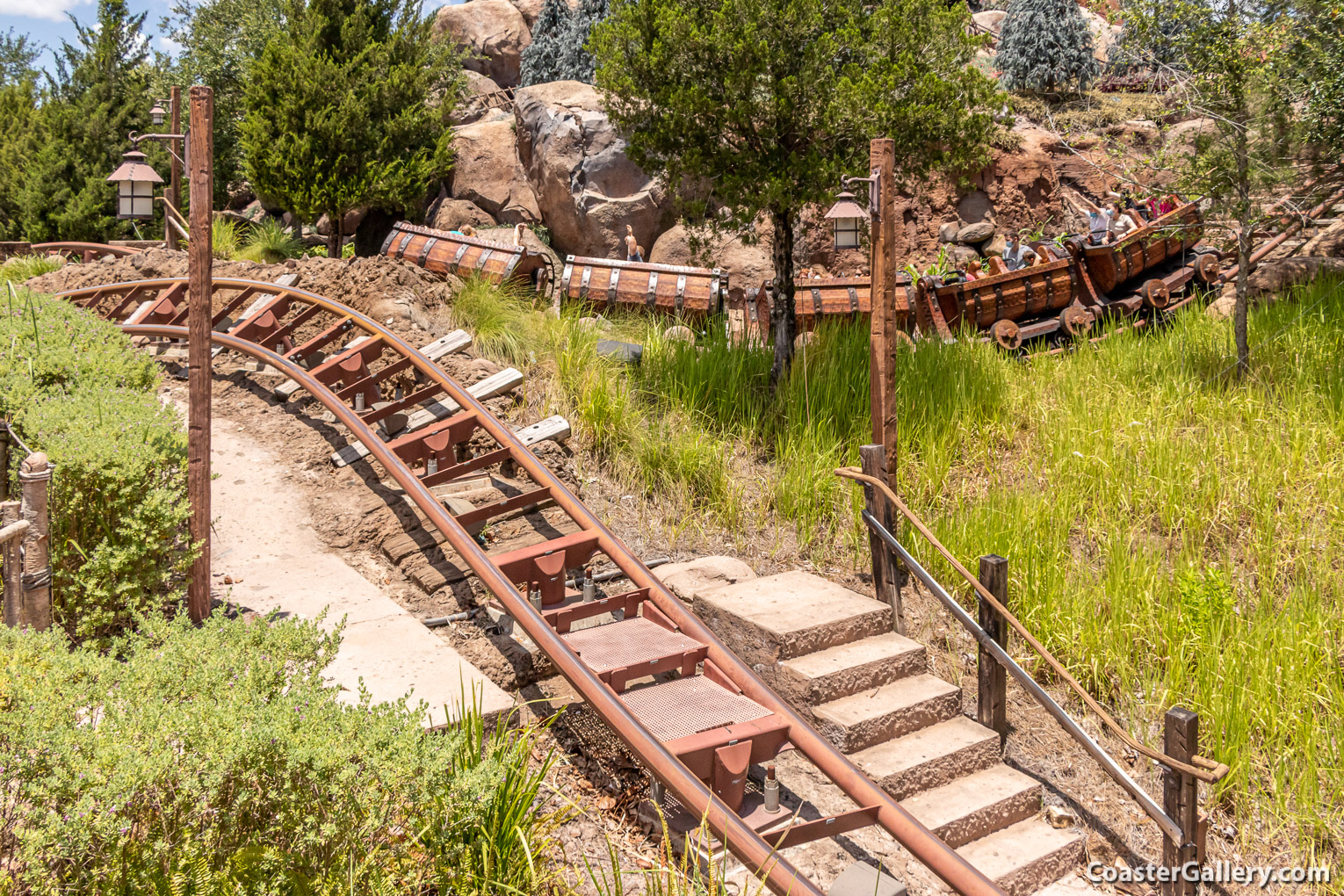 ---
©2021 by Joel A. Rogers.