Seven Dwarfs Mine Train
This picture shows how the patented ride system is designed to allow cars to swing independently from side to side as they travel around the track. With a hinge-point located at the top of the cars, any lateral g-forces or uneven loading of passengers will cause the cars to roll from side to side. Surprisingly, the rocking motion is not very obvious while riding on the coaster.
The cars are fixed in position when in the station. It would be very awkward if the cars moved as passengers were climbing in and out of the seats!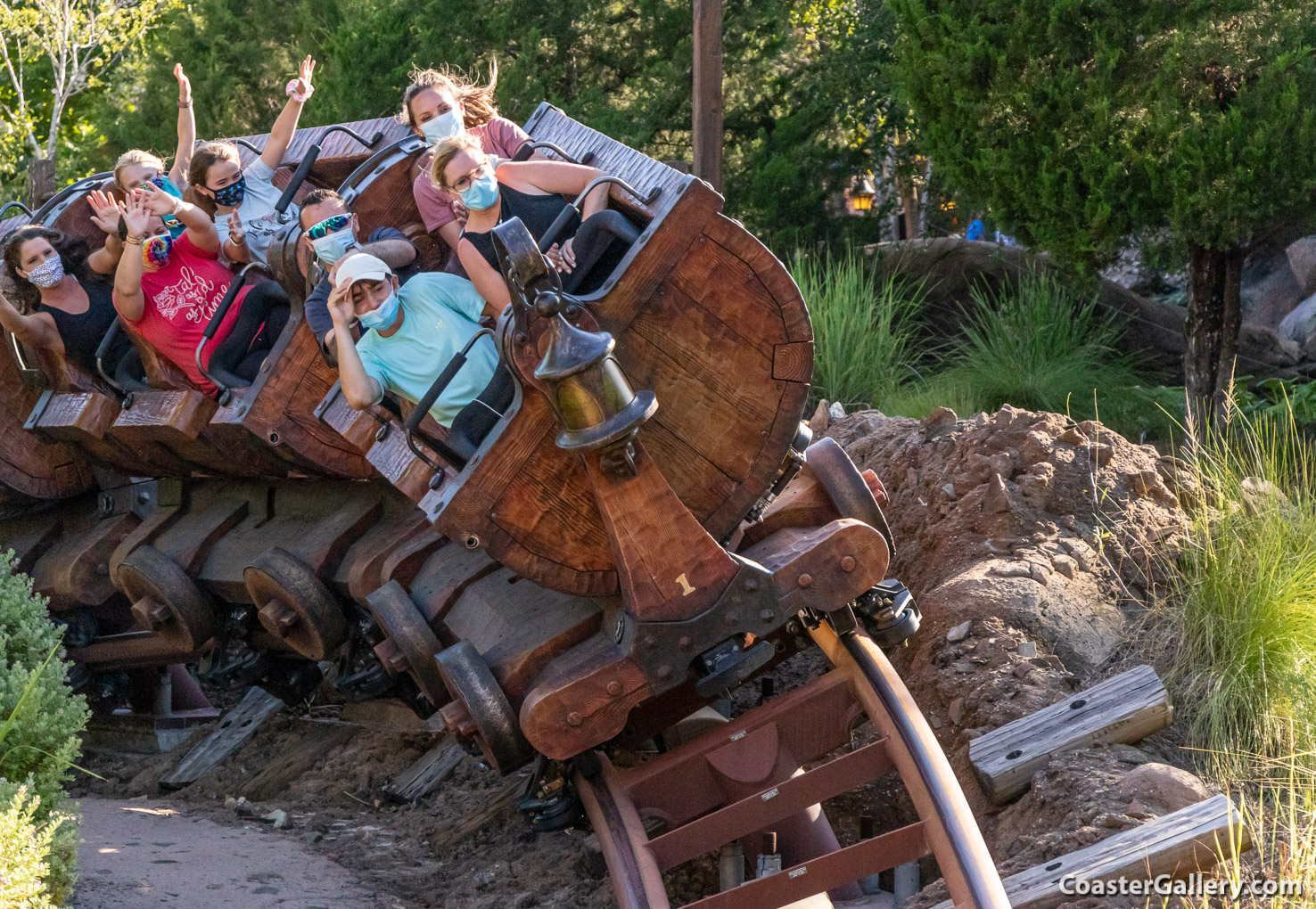 ---
©2021 by Joel A. Rogers.