Seven Dwarfs Mine Train
It is hard to conceive of it now, but this section of the Magic Kingdom was home to the 20,000 Leagues Under the Sea: Submarine Voyage ride from the park's opening in 1971 until 1994. Based on the 1954 Disney film 20,000 Leagues Under the Sea, more than a dozen 40-passenger boats simulated a submarine voyage deep under water. The attraction consisted of a huge lagoon capable of holding nearly 12 million gallons of water. Although the water was only 12 feet deep, and the "submarines" were really just boats that never dove, a clever combination of bubbles, waterfalls, and sections with coverings over the water gave the illusion that the subs dove down into the water.
Although the ride was popular with many guests, 20,000 Leagues Under the Sea: Submarine Voyage closed without warning in 1994. A variety of reasons could explain the end of the ride. Maintaining 14 diesel-powered boats required a lot of work. Keeping underwater animated characters operating necessitated a group of scuba divers who spent nearly every night in the lagoon. And since the Florida sun and the chlorine in the water caused the scenery and fake sea-life to fade, the lagoon needed draining every 2 or 3 years to allow workers access so they could repaint the items that surrounded the track the "submarines" traveled. Another factor that might have been involved was that the ride had low hourly throughput and could not accommodate riders in wheelchairs. Rumors that the lagoon had a leak proved to be unfounded since the lagoon retained its water for nearly eight years after the ride closed! In May 2004, the lagoon was emptied of water, filled with dirt, and paved over. The covered portion of the lagoon became home to the Under the Sea: Journey of the Little Mermaid ride in 2012, while the uncovered portion was converted into the Pooh's Playful Spot playground in 2005. The play area, which was designed for kids ages 2 to 5, closed in 2010 and this roller coaster opened in its location in May 2014.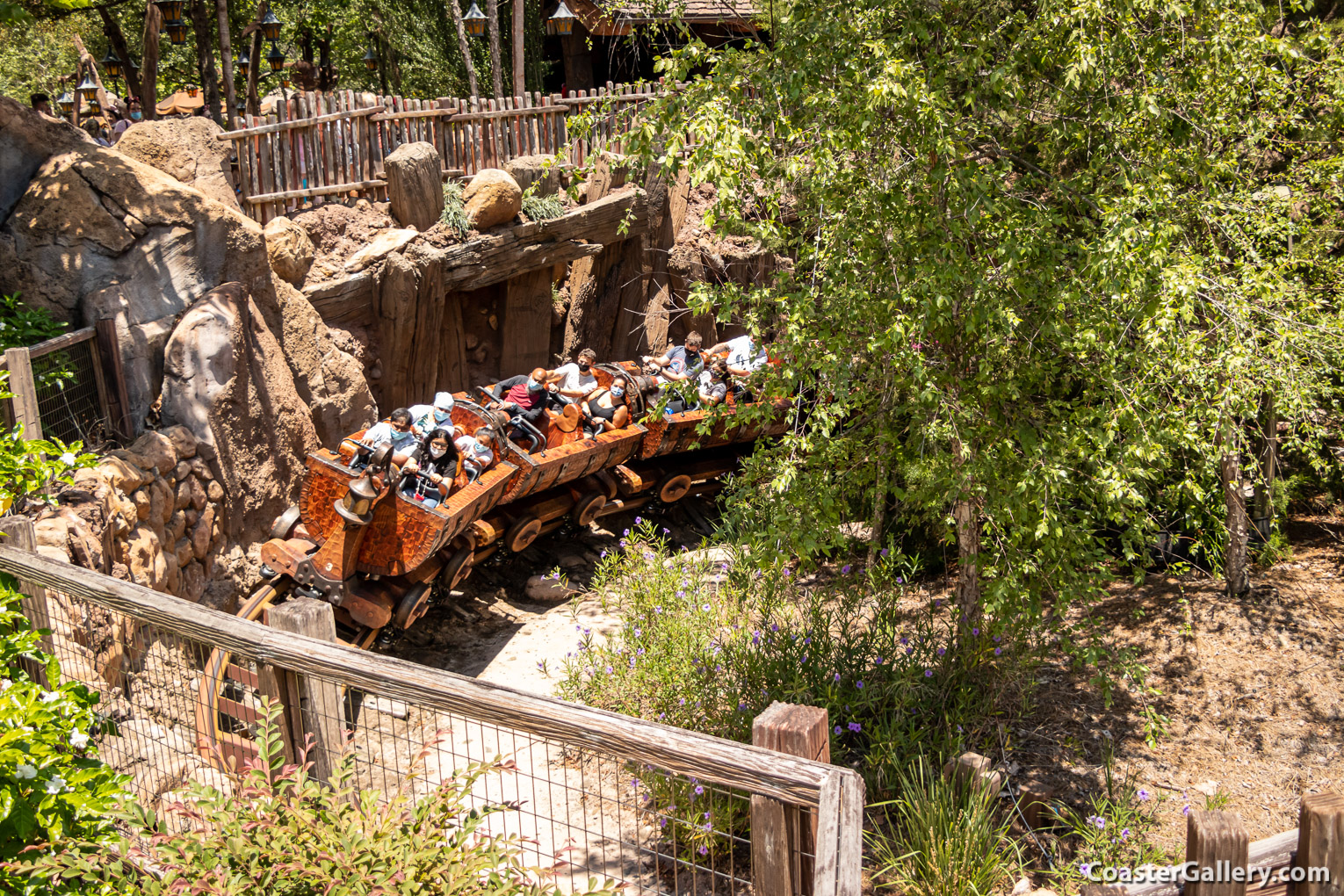 ---
©2021 by Joel A. Rogers.