Seven Dwarfs Mine Train
There are three interactive areas of the Seven Dwarfs Mine Train waiting queue. In the first area shown here, guests can play 12 musical notes by running their hands under these spigots. Triggering a spigot will cause a small stream of water to drop down while a musical note plays. Each spigot has a light in it which gives the water color as it splashes on guest's hands or on the colored jewels in the trough below. Unfortunately, the COVID-19 pandemic has caused this feature to be closed for most of 2020 and 2021.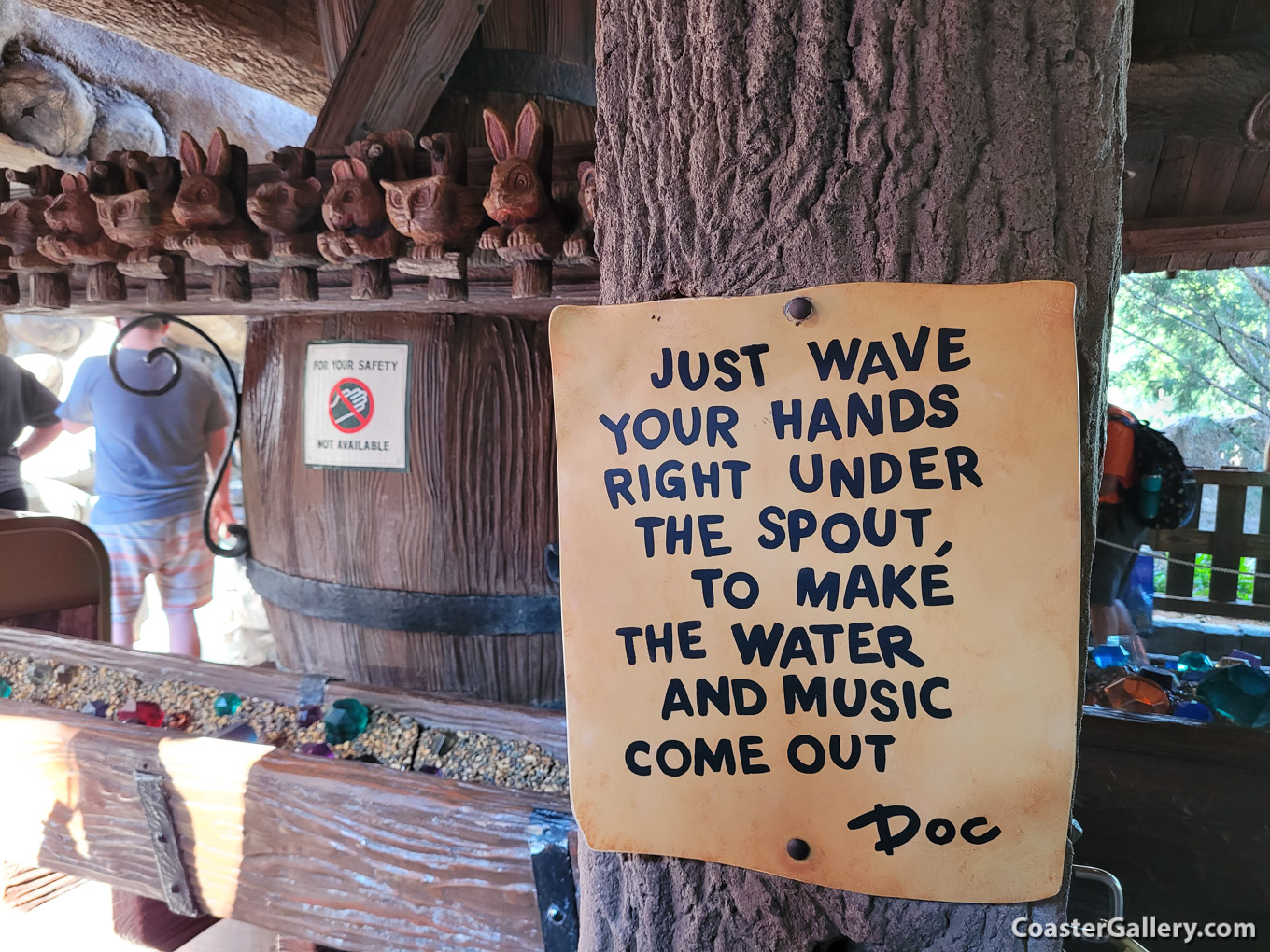 ---
©2021 by Joel A. Rogers.