Seven Dwarfs Mine Train
Like most of Disney's roller coasters, this one is not very fast, it is not very wild, and it lacks any loops. Yet despite being rather tame, it is still a really fun and cool ride. The total environment surrounding the coaster makes the Seven Dwarfs Mine Train a fun experience. The beautiful mountain, trees, and plants around the track are nice, even if they are not natural. The dark-ride portion of the coaster features some of the most advanced audio-animatronic characters in the Disney parks. Even the waiting queue and the loading platform seen here include some fantastic details. This area really looks like it is made from old wood planks and ancient tree trunks. All of the theming combines to enhance the coaster into a fun ride for Disney guests of nearly every age.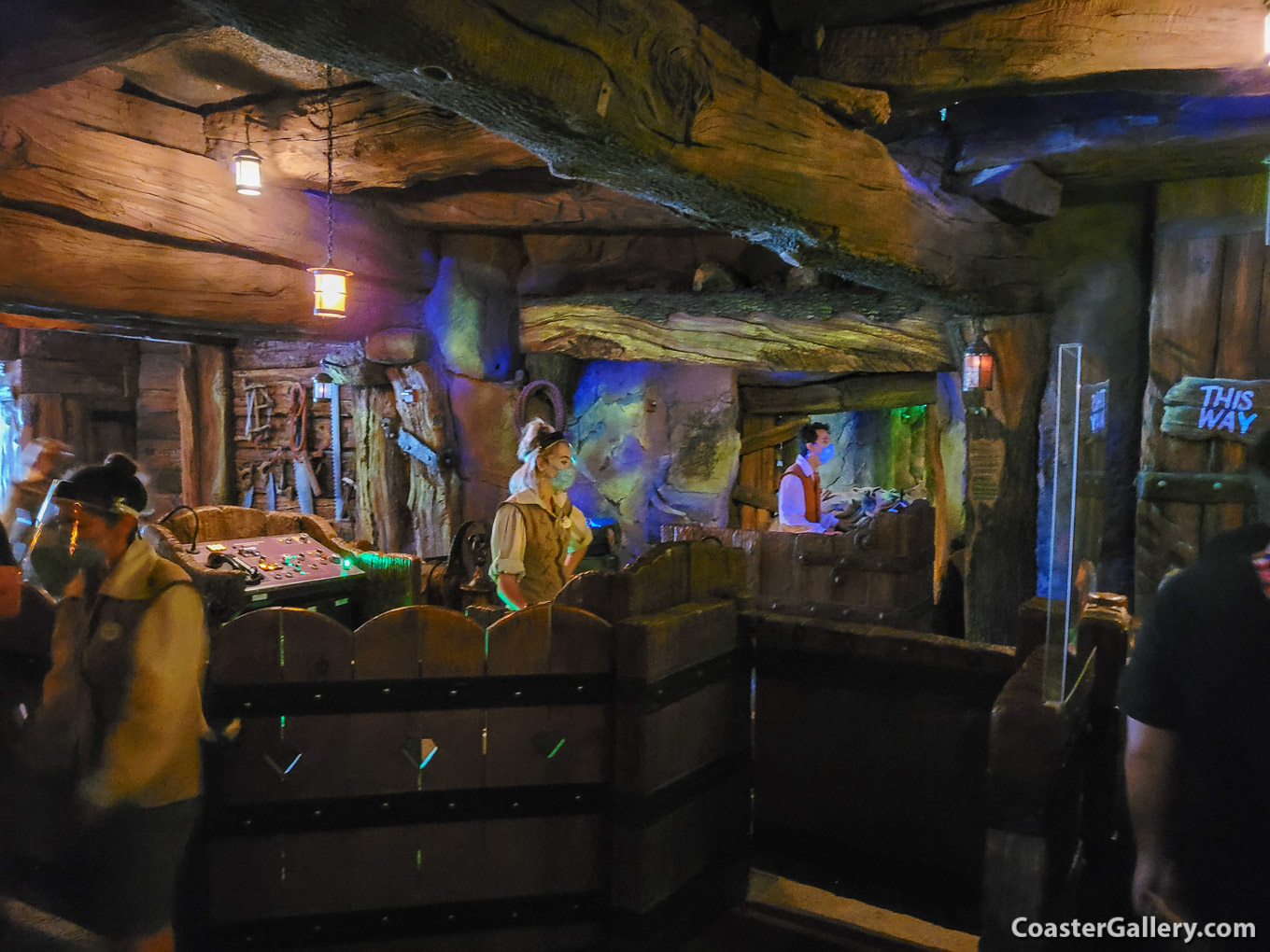 ---
©2021 by Joel A. Rogers.