Seven Dwarfs Mine Train
Two years after this Seven Dwarfs Mine Train coaster opened, another coaster named Seven Dwarfs Mine Train opened at Shanghai Disneyland Park. The Chinese coaster is nearly identical to the one in Florida, but there are two differences to the entertaining items around the ride. The dark-ride section in the middle of the coaster is practically identical, but all of the Seven Dwarfs talk and speak in Mandarin Chinese. The more obvious difference is the Shanghai ride lacks the final animated scene at the end of the ride. The Florida ride ends by passing by Snow White dancing with the Seven Dwarfs inside of a house, but the newer Shanghai park has an open field next to the final segment track.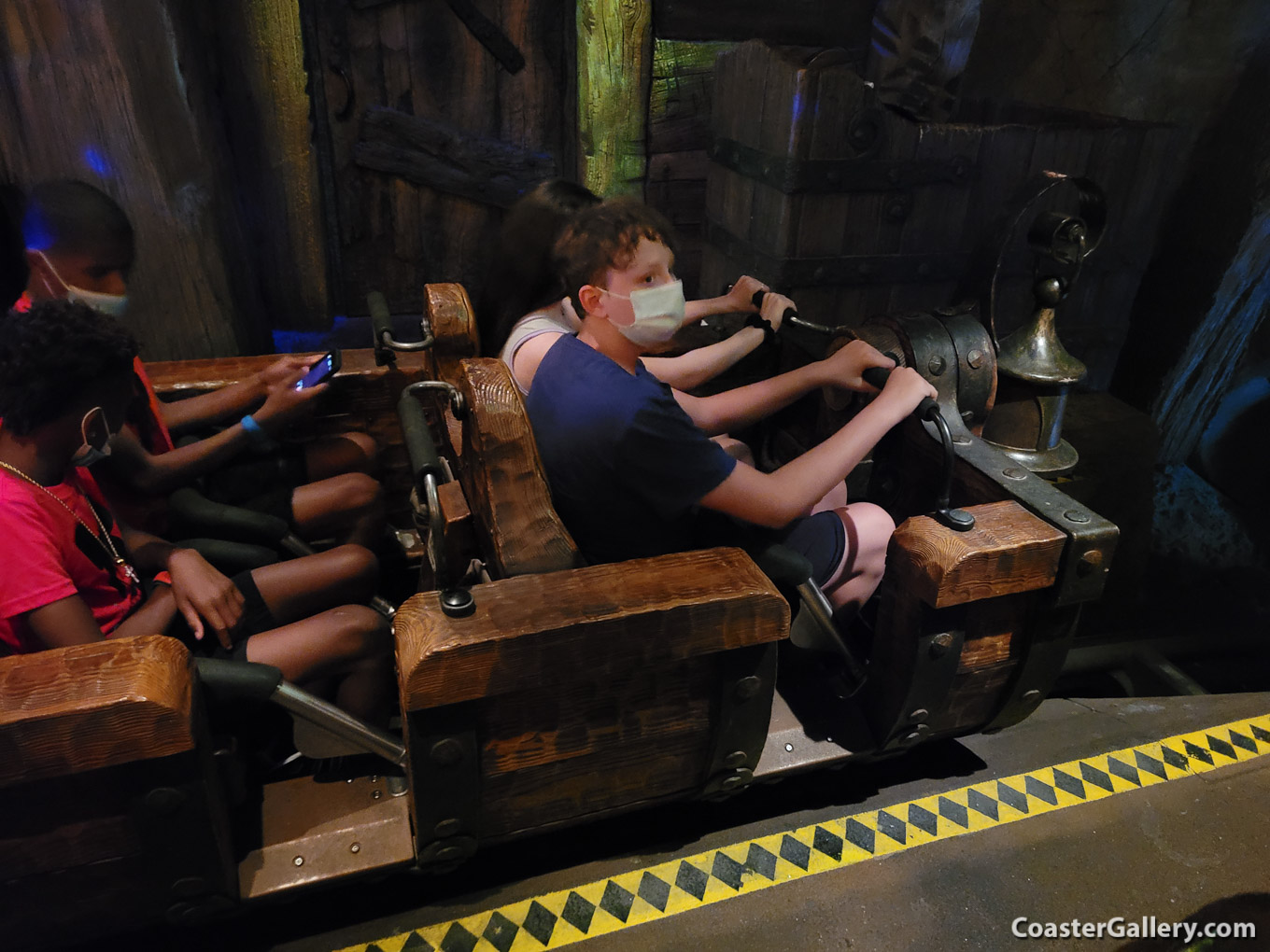 ---
©2021 by Joel A. Rogers.