Big Thunder Mountain Railroad
This coaster, like the Big Thunder Mountain Railroad coasters at Walt Disney World - Magic Kingdom, Tokyo Disneyland, and Disneyland Paris, features man-made rocks like those found in the American Southwest. This one in California is patterned after Bryce Canyon in Utah, while the Florida, Tokyo, and Paris copies have more colorful outcrops and are loosely based on Monument Valley in Arizona.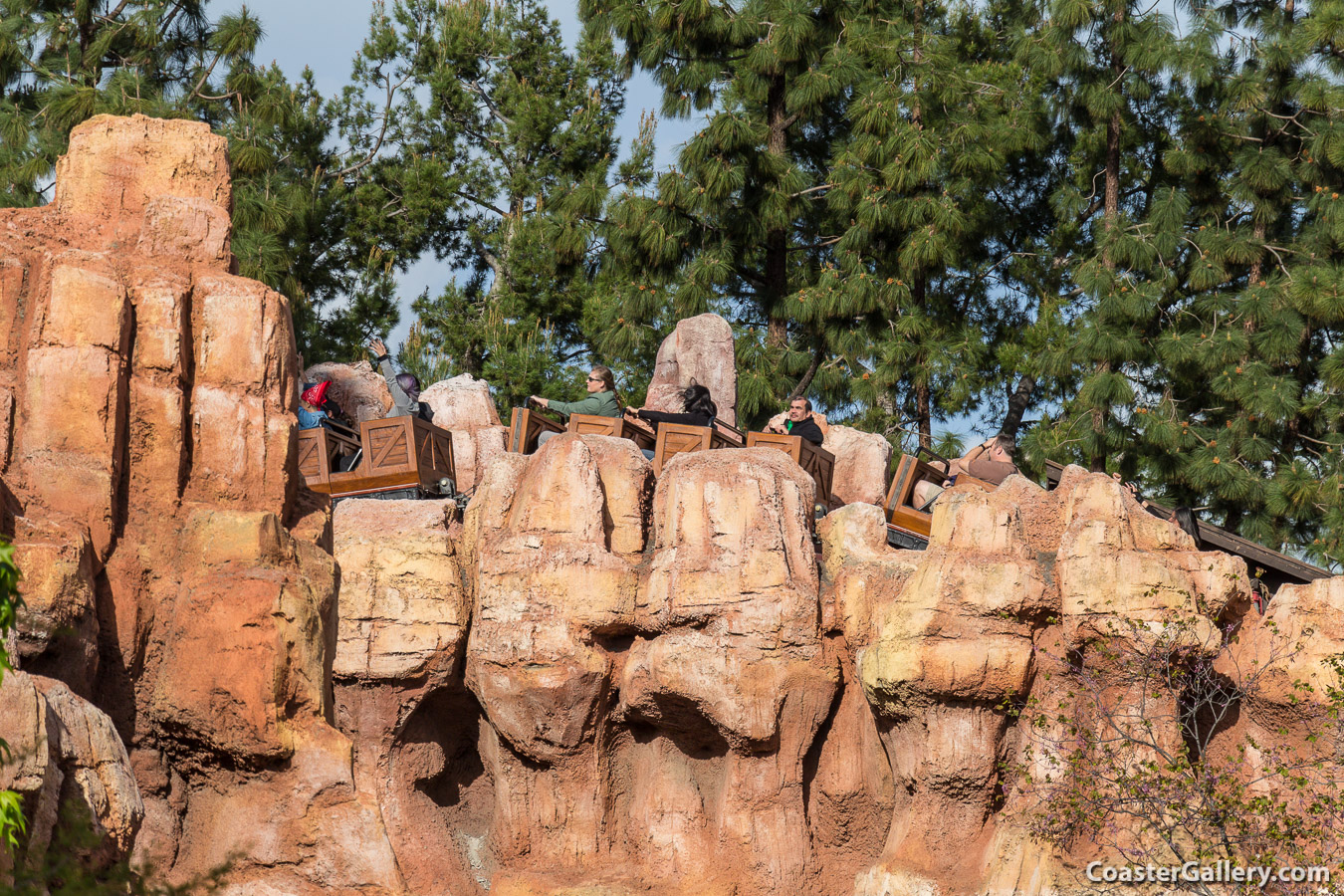 ---
©2018 Joel A. Rogers.