Big Thunder Mountain Railroad
Big Thunder Mountain was inspired by Thunder Mesa, a themed area that was planned to be the home of three rides at Walt Disney World's Magic Kingdom in Florida. But after Disney World opened in 1971, many guests were disappointed by the lack of a Pirates of the Caribbean ride like the one at Disneyland in California. So, Disney built Pirates instead of Thunder Mesa, and the "runaway mine train" idea was instead used for Big Thunder Mountain at Disneyland.
Similar Big Thunder Mountain coasters opened at Disney World in 1980, Tokyo Disney in 1987, and Disneyland Paris in 1992, but their tracks are mirror images of this Californian version. This ride's layout was reversed in order to hide nearby attractions.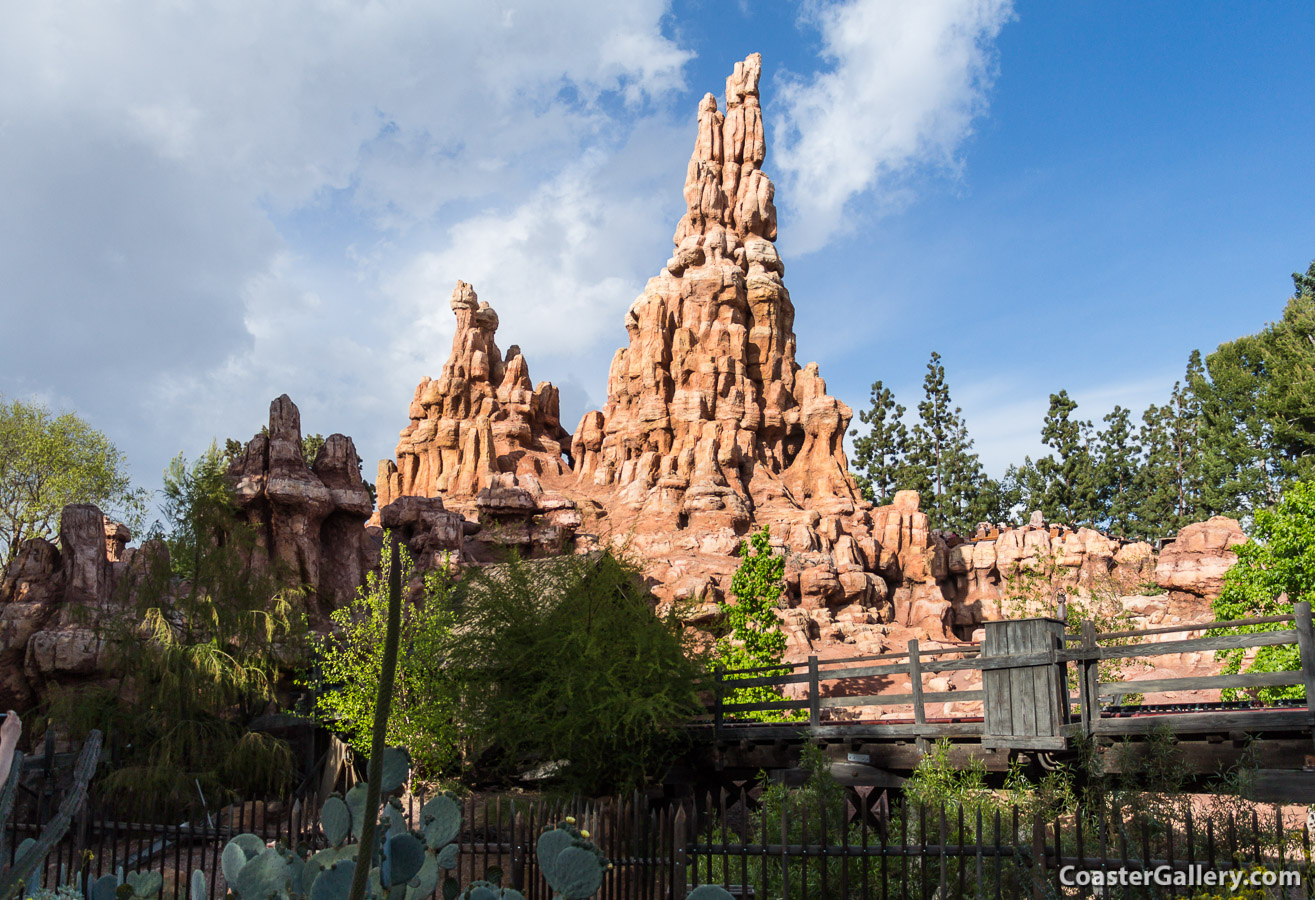 ---
©2018 Joel A. Rogers.