Matterhorn Bobsleds
In the early days of Disneyland, guests had to purchase individual tickets for the rides. The rides were grouped in A, B, C, D, and E categories, with the "E-Ticket" rides deemed to be the most exciting and most popular. The Matterhorn, along with the Submarine Voyage and Disneyland Monorail, were the first "E-Ticket" experiences. Although the park has been a pay-one-price-to-enter park for decades, the term "E-ticket" is still used to reference amazing experiences.
Thanks to multiple brakes scattered throughout the ride, and several stopping locations in the loading and unloading platform, Matterhorn has the amazing capacity to operate up to 20 trains at once! Each side can run 10 trains, which ensures a high hourly capacity.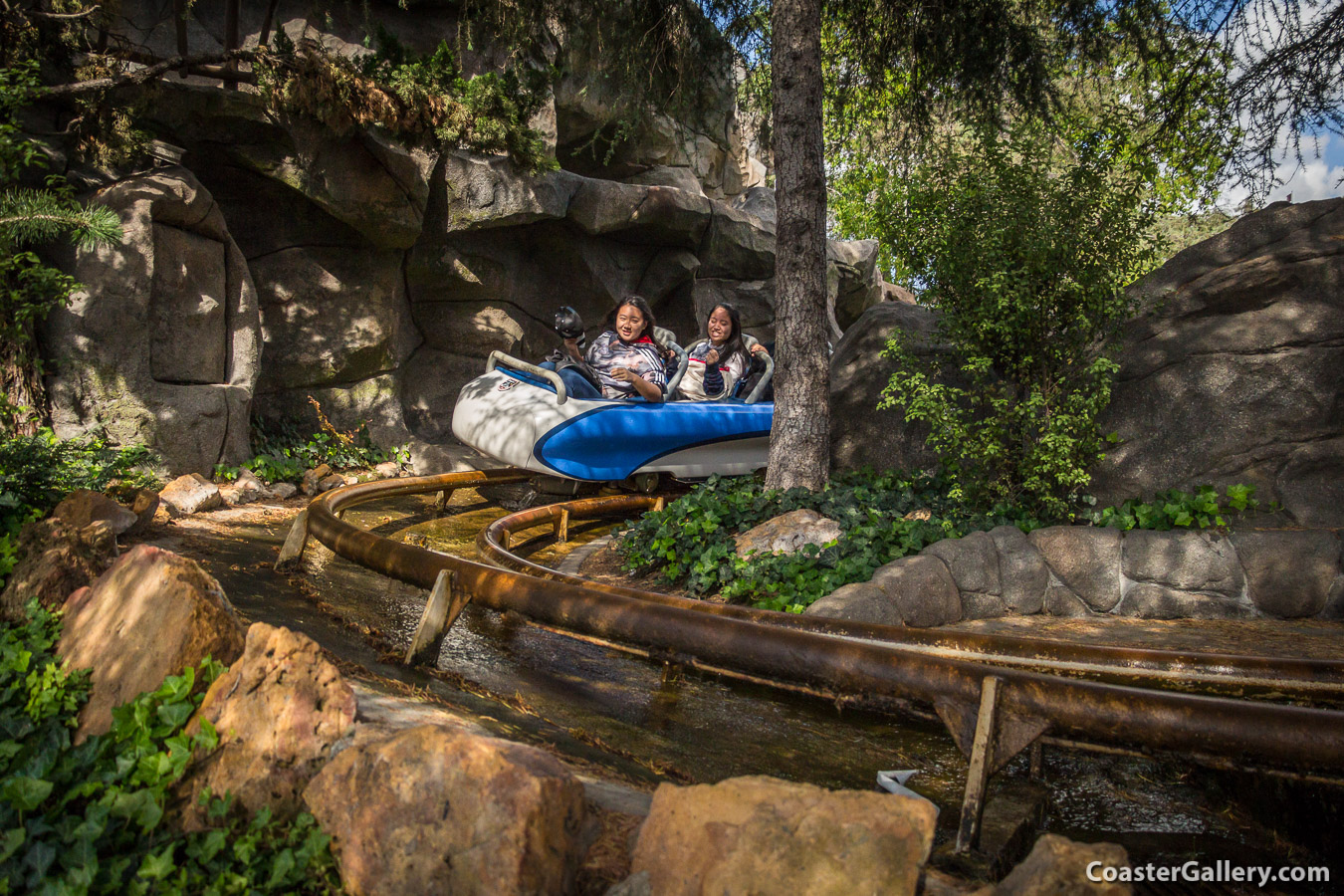 ---
©2018 Joel A. Rogers.