Space Mountain
This picture was taken in 2005, and Space Mountain has changed many, many times in its history. In fact, the coaster and trains seen in this image are not the original Space Mountain. The white dome covering the ride is the original that was built in 1977, but the coaster has been replaced once and the special effects surrounding the ride have been redone several times. The basic premise of the coaster hasn't changed since the original opened in May 1977. The entire ride is indoors, the coaster features many quick turns and a few drops, and most of the ride takes place in near total darkness.
Note the speakers mounted next to the riders' heads. In the next few pages, we will address the variety of sound effects and music that have been played on this sound system over the years.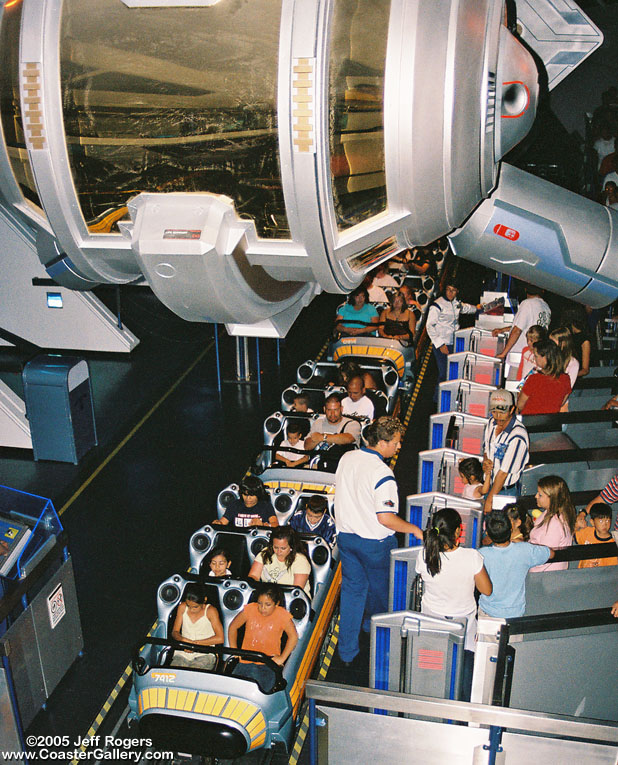 ---
©2018 Joel A. Rogers.