Space Mountain
Disney's first Space Mountain roller coaster was Space Mountain at Walt Disney World's Magic Kingdom in Florida which opened in 1975. That version, which is actually two different coasters housed under one dome, is much larger that the California version seen here. The original Space Mountain ride in California opened two years after the one in Florida. Space Mountain in Tokyo Disneyland opened in 1983. The Space Mountain at Hong Kong Disneyland, which is nearly identical to the one in Japan, opened when that park debuted in 2005. Disneyland Paris is also home to a Space Mountain, but it is extremely different that the other four rides. Its three inversions are the only inversions found in any of the Disney Space Mountain rides. Since opening in 1995, it has also been called Space Mountain: Mission 2, Space Mountain - De la terre à la lune, and Star Wars Hyperspace Mountain: Rebel Mission.
In what may be an open flaunting of copyright laws, there are coasters called Space Mountain at the following non-Disney parks: Camelot Theme Park in the United Kingdom, Divertido in Mexico, Dream World in Thailand, Foreigner Street in China, Formosan Aboriginal Culture Village in Taiwan, and Mampato in Chile.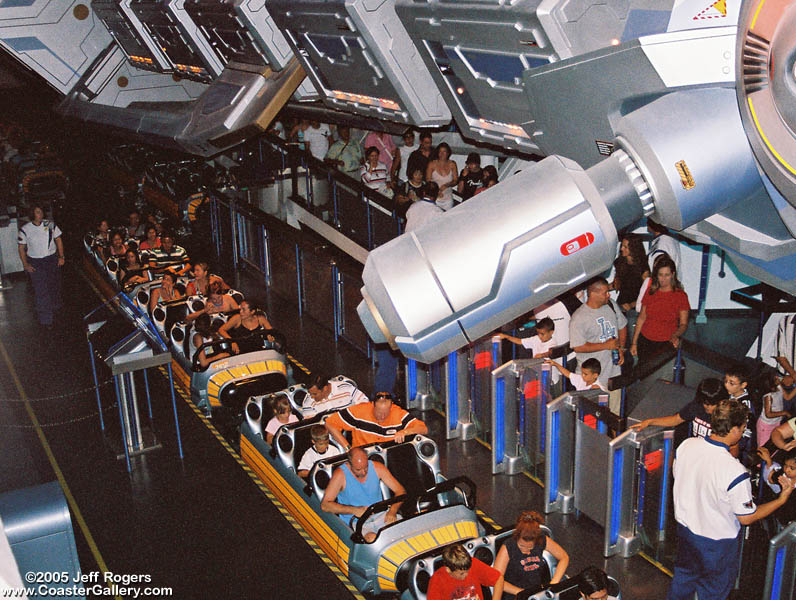 ---
©2018 Joel A. Rogers.