Space Mountain
Since the 1990s, Space Mountain has had a variety of theme "overlays" where the music and special effects have been changed. The ride received a Star Wars theme in November 2015 and was called Hyperspace Mountain. The pre-ride safety video featured Admiral Ackbar, and his voice was broadcast through the train's sound system during the ride. While waiting in the queue, as soon as I saw the famous Mon Calamari character from Return of the Jedi, I did my best impersonation of Ackbar and said, "It's a trap!" I wasn't surprised at all when the coaster reached the top of the last lift hill, the projection of a Star Destroyer and TIE Fighters appeared, and Ackbar yelled, "It's a trap" over the car's speakers.
The Hyperspace Mountain overlay was in place for nearly a year, but it was replaced in September 2016 by the Ghost Galaxy Halloween theme that has run every Fall since 2009. It also was in effect for the first half of 2017 and from May 4, 2018 to June 3, 2018. (May the Fourth is a big Star Wars day!) It remains to be seen if it will reoccur, but as more Star Wars franchise areas are being added to Disney parks, I would not be surprised if it makes a return appearance.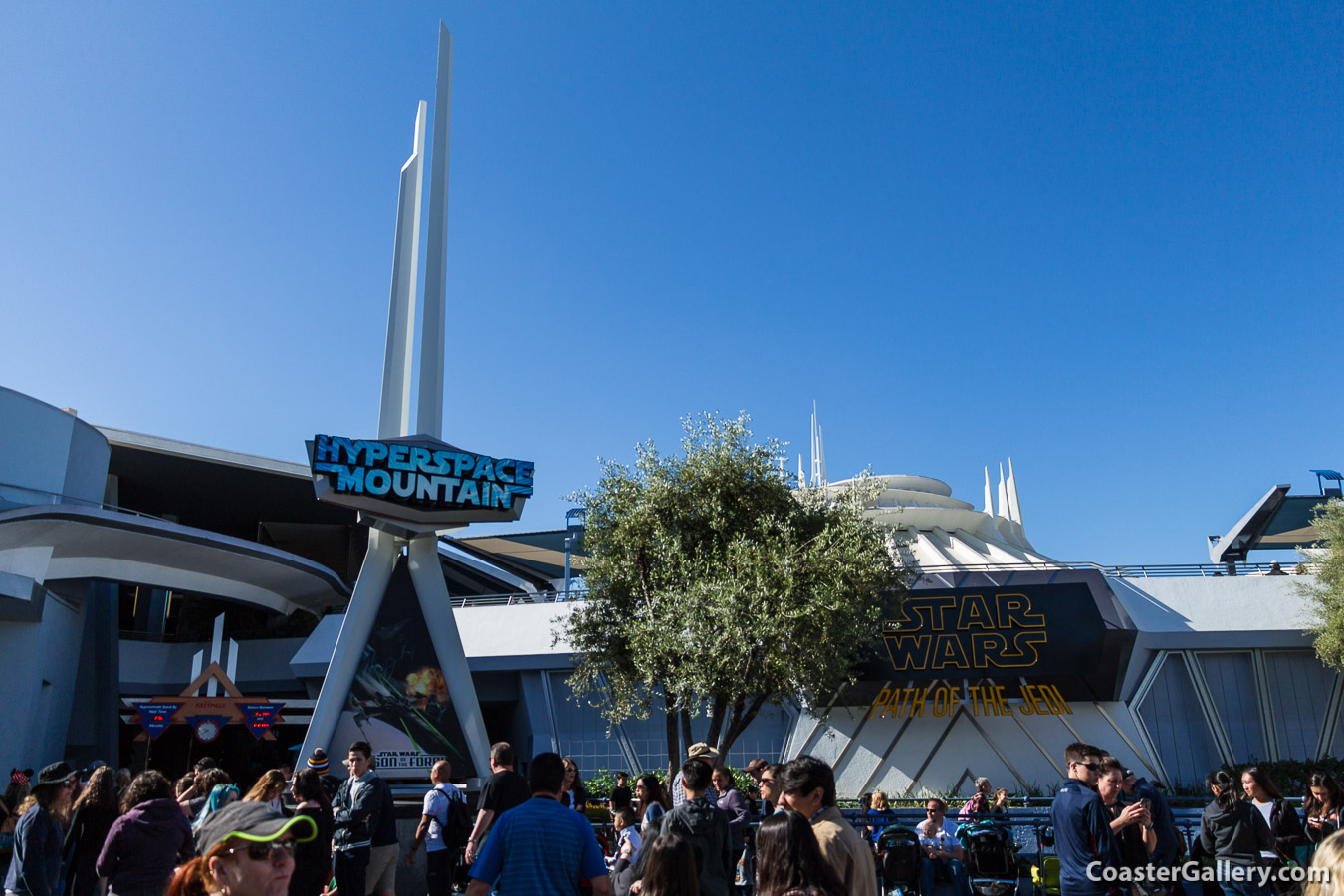 ---
©2018 Joel A. Rogers.