Sky Wheel
Maurer has advertised XT 150, 450, 900, and Custom models as well as Sky Loop Launch versions, but they have only built nine 150s and one 450 model to date, all of which use a chain lift instead of a launch. The sole 450 is Abismo at Parque de Atracciones de Madrid in Spain. It starts with the same vertical lift, roll, and drop like Sky Wheel, but it adds three small hills and two turns before the car returns to the station. All 10 Sky Loops are still in operation. In addition to Sky Wheel, the other eight 150 models are:
BuzzSaw (2011) at Dreamworld in Australia
Clouds of Fairyland (2011) at Joyland in China
Hidden Anaconda (2012) at Happy Valley in China
Terror Twister (2013) at Nantong Adventure Land in China
Terror Twister (2015) at Fantawild Dreamland in China
Terror Twister (2012) at Fantawild Adventure in China
Ukko (2011) at Linnanmäki in Finland
X Coaster (2006) at Magic Springs Theme and Water Park in Arkansas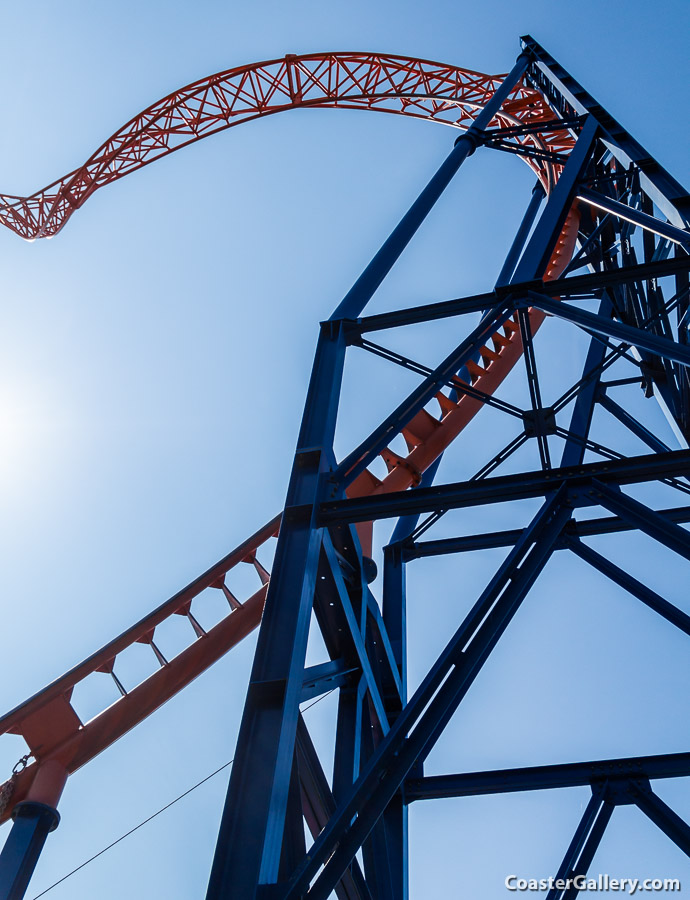 ---
©2019 Joel A. Rogers.