Diving Coaster Vanish!
The Cosmo Clock 21 Ferris Wheel is still one of the Top 10 Tallest Ferris Wheels in the entire world. When operating, its motion never stops, so riders have to step into one of the 60 slowly-moving gondolas. It takes nearly 20 minutes to complete a revolution. Each cabin is equipped with an interactive touchscreen that displays pictures and audio descriptions of the surrounding area in a variety of languages.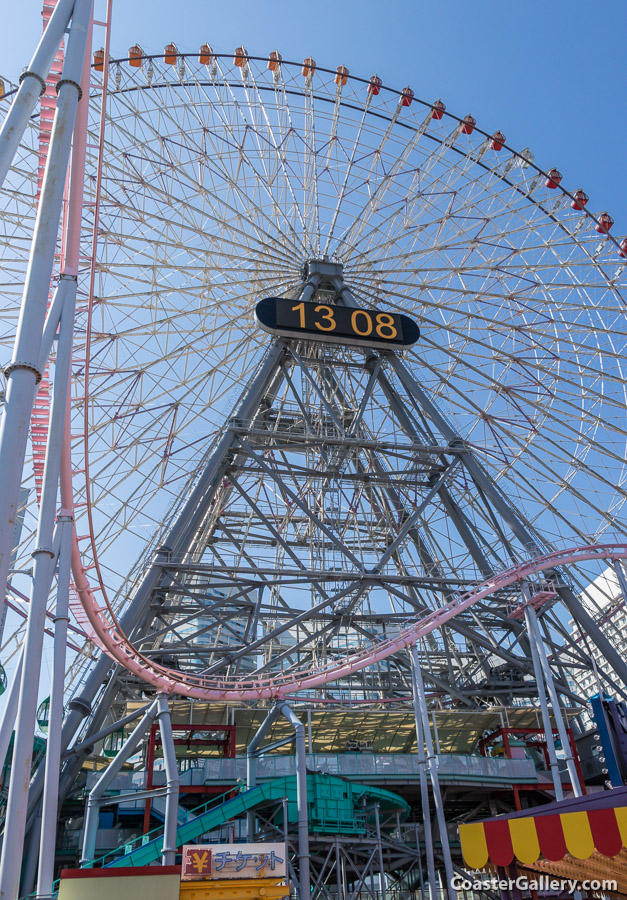 ---
©2020 Joel A. Rogers.